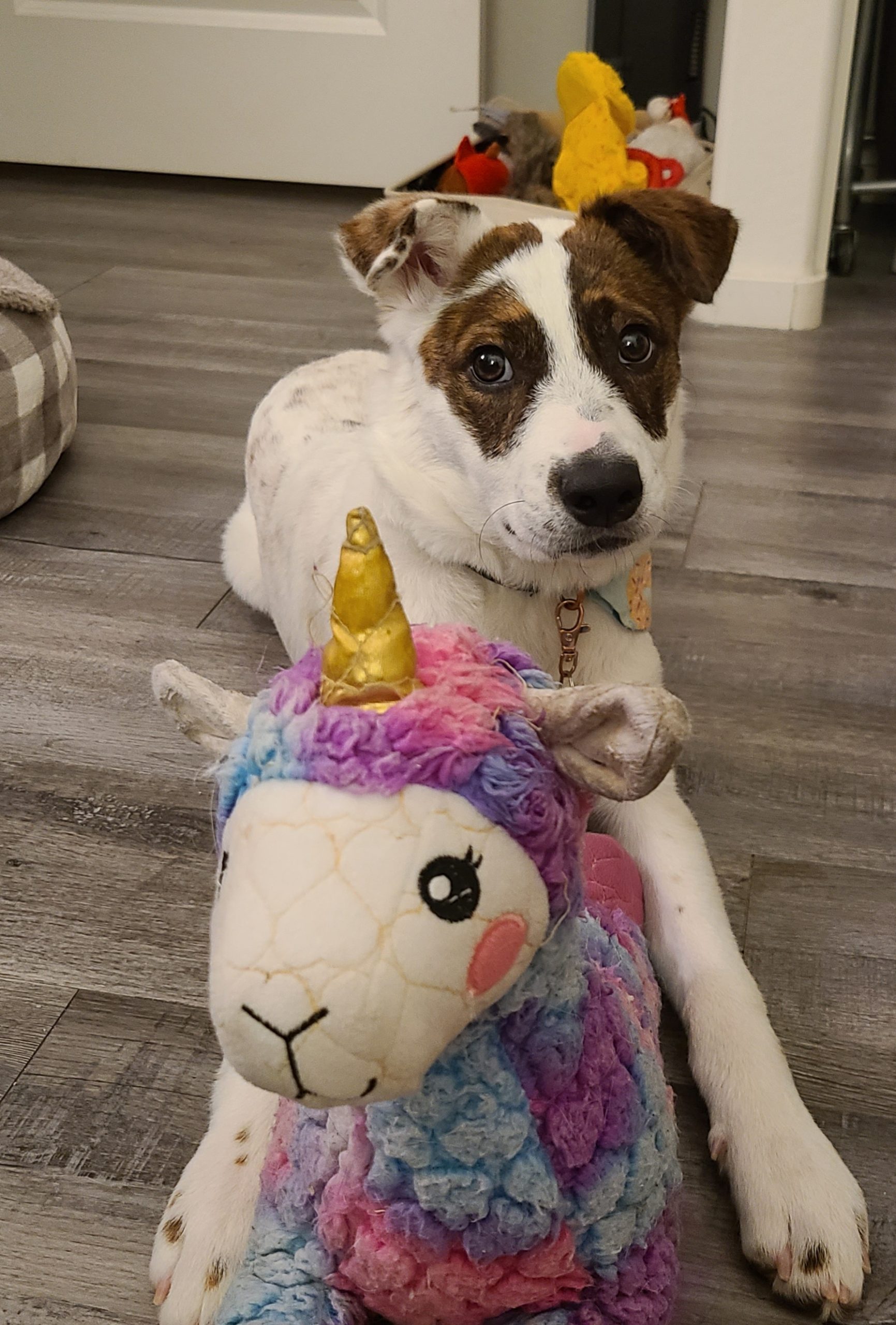 Lyra has been with us since she was in Puppy Preschool and she is the reigning champion of sit competitions here at Zoom Room Arrowhead! Her record is over 30 sits in 1 minute. This girl is like a sponge – she picks up commands so quickly and preforms well under pressure (and by pressure we mean with lots of distractions around her)! Not only is she smart, but she is so sweet as well. But how sweet is this little girl exactly? She greets everyone warmly and has been caught cuddling into her mom's neck while she was being held as a little puppy!
Favorite Toy: Llama-corn (Llama/Unicorn cross)
Favorite Treat: Carrots and Broccoli
Favorite Hobby: Anything that involves people – she's a love bug!
Favorite activity at the Zoom Room: Puppy+ Playgroup and Sit Competitions in class
Lyra's owner, Melissa, had this to say:
Lyra is a very curious pup who loves people and other animals. She enjoys our afternoon naps and cuddle sessions, and especially loves distracting me from studying.