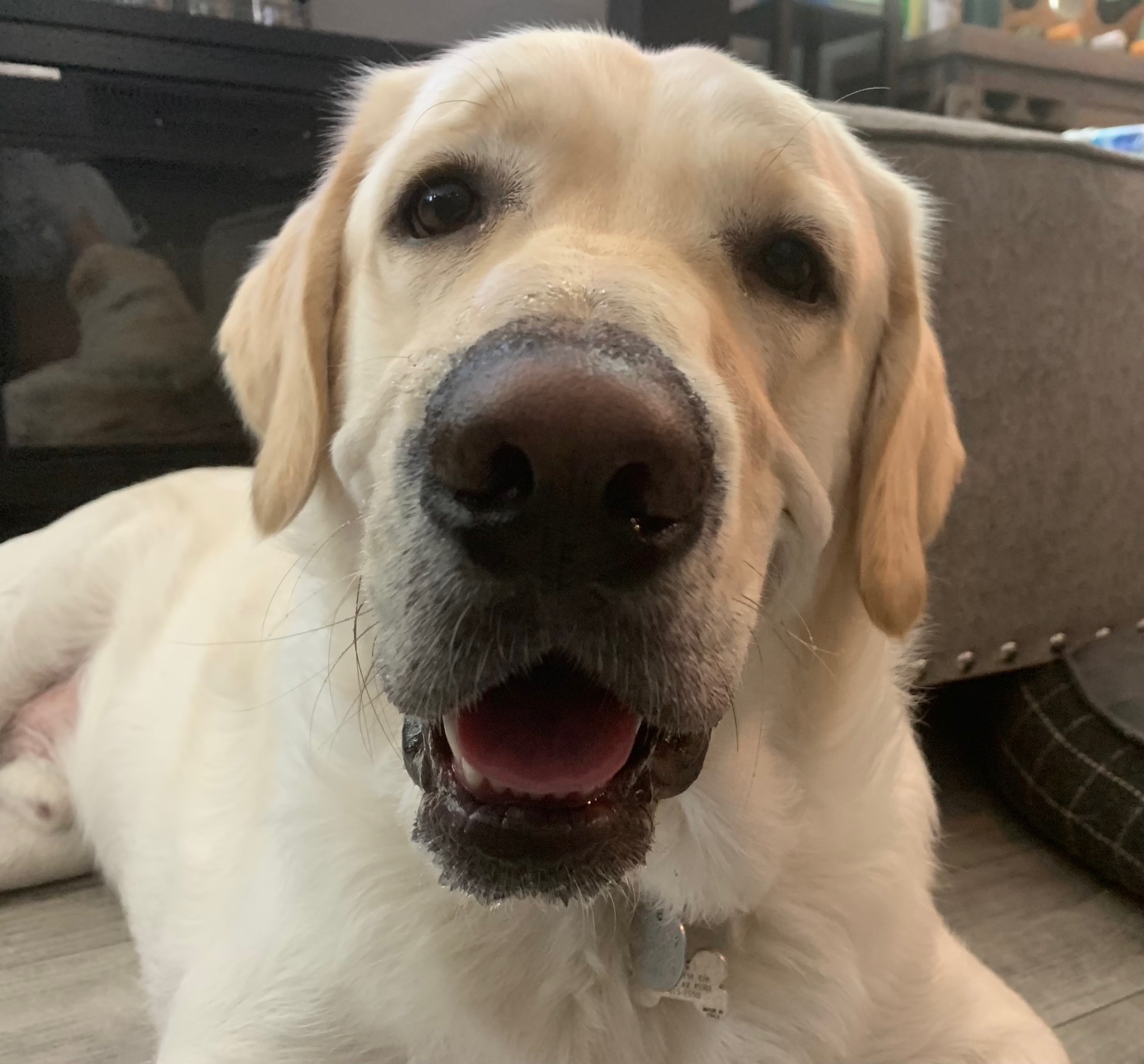 Oliver is the happiest boy! He lets us know how happy and excited he is by making the world's cutest honking sound. This is how he earned the nickname 'Honkers' from Trainer Colin!
This sweet boy is always ready to greet new people (and his well loved people!) with some wiggles and a little bit of slobber. We are pretty sure that he thinks everything is better seasoned with some slobbery kisses! When he isn't excitedly telling the world how he feels, you can find him and his mom working hard at training. Oliver is in Obedience 2 with us, and he always does such a great job in class. He has an amazing 'stay' and you can tell just how much hard work his family puts into his lessons.
Favorite Toy: Tennis balls and ropes
Favorite Treat: Bacon
Favorite Outdoor Activity: Anything with Water!!!
Favorite activity at the Zoom Room: Baseball and seeing all of my friends
Oliver's owner, Maegan, had this to say:
I am so lucky that I was able to adopt my sweet boy Oliver about 8 months ago. He is such a loving goofball and his furbrothers and I would not be the same without him!