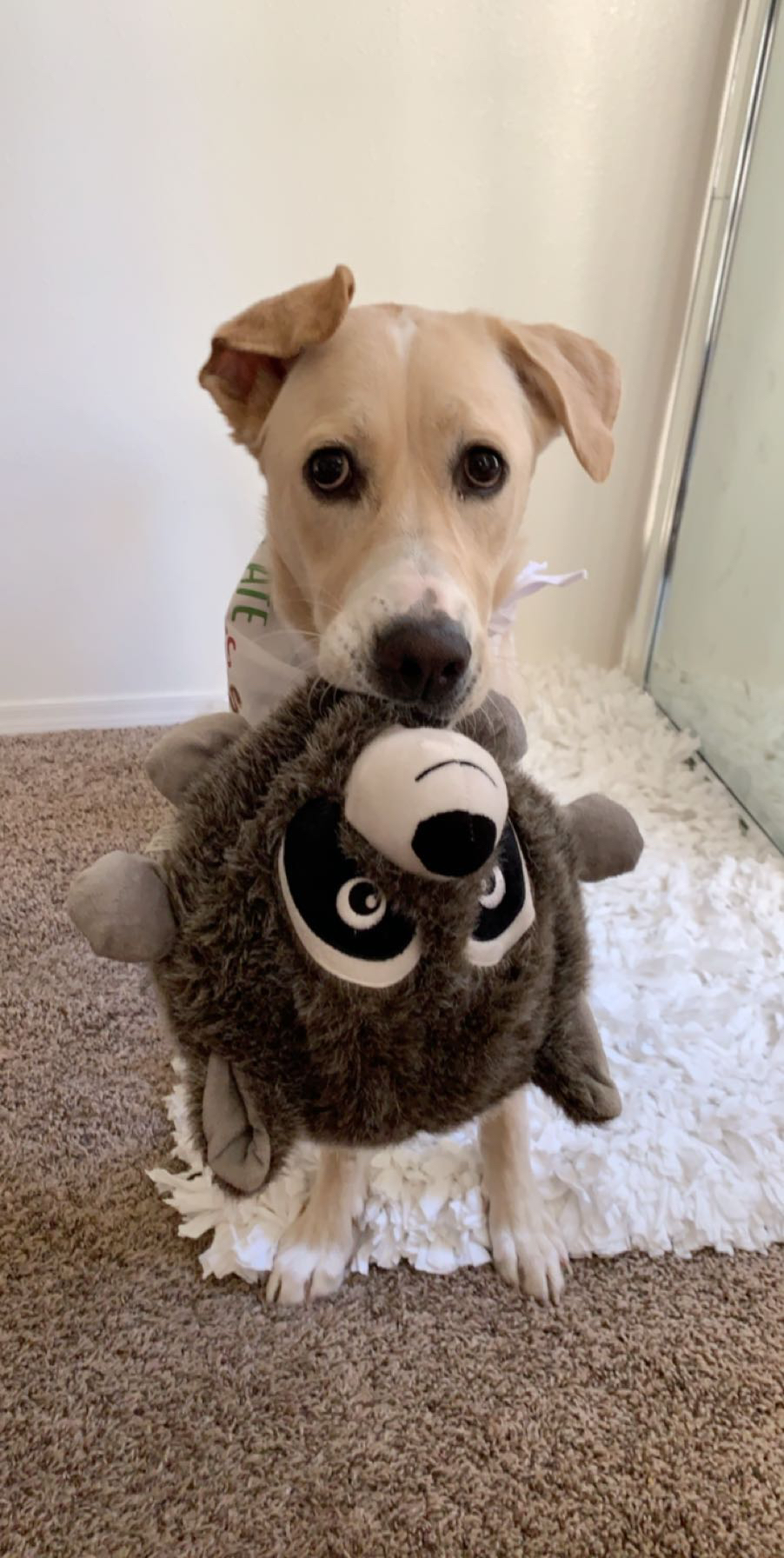 Dutch and his family are a joy to have in class – you can always tell how much work they put in and how much fun everyone has. Even his Mimi comes to help! Plus, his Mimi takes the best videos of him in class. He has improved so much since he started with us!
Favorite Toy: Stuffed Football
Favorite Treat: Bully Sticks
Favorite Hobby: Visiting the dog park
Favorite activity at the Zoom Room: the 'Touch' command
Dutch's owner, Kelsey & Mark, had this to say:
Going on an adventure? Give Dutch a call, because he likes to go everywhere we go!