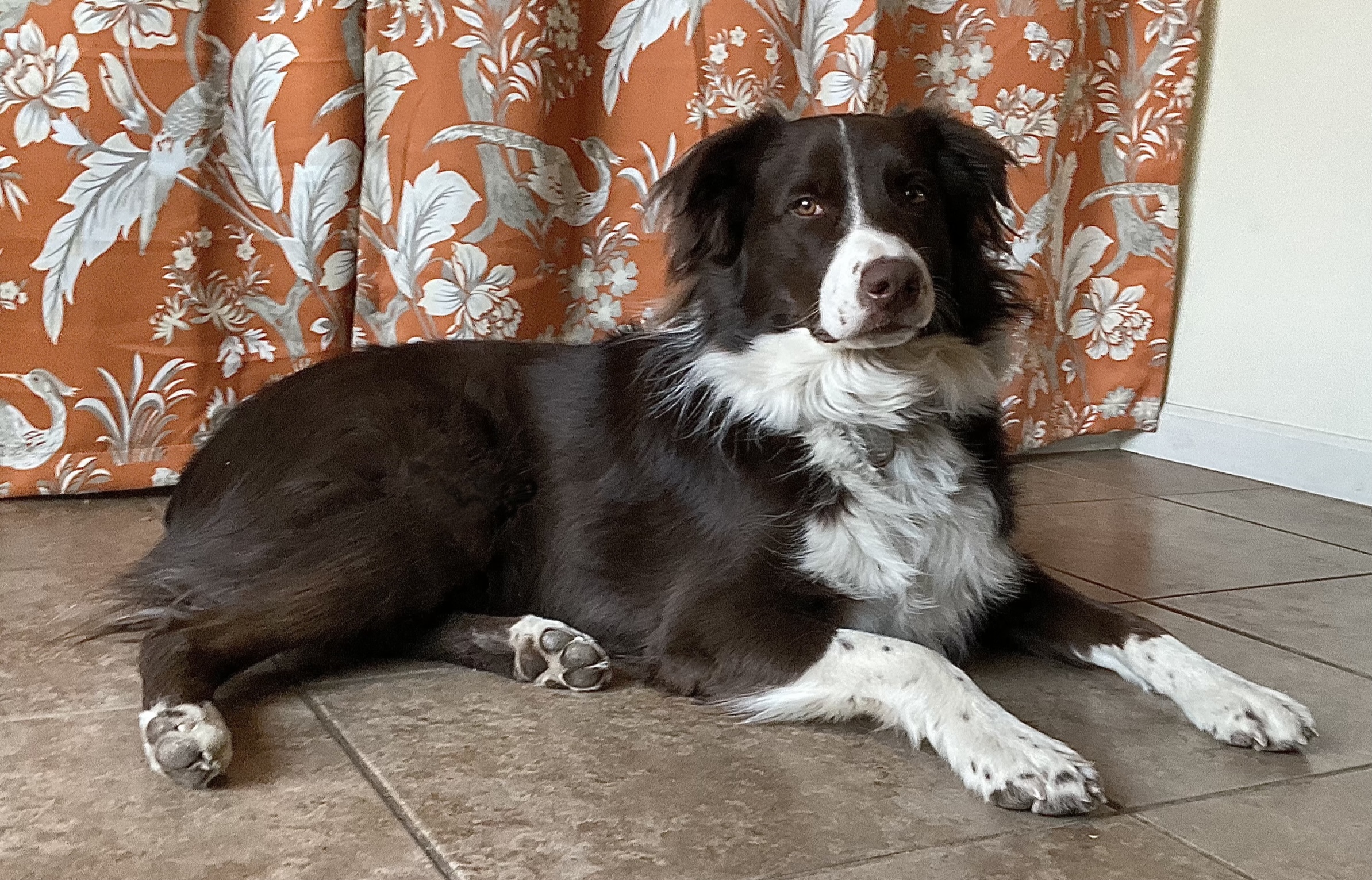 Sam has grown so much since his first lesson. He went from not being able to contain his excitement in private lessons to quickly moving up to Obedience 2 and Agility 2 classes. We love seeing Sam and all the things he has accomplished!
Favorite Toy: Wobble Ball.
Favorite Treat: Peanut butter smeared on a licking mat.
Favorite Thing to do: Run and jump and catch sticks and tennis balls.
Favorite activity at the Zoom Room: Running the agility course.
Sam's owner, Victoria, had this to say:
Sam is a one and a half year old Australian Shepherd who thinks he is human. We spell out many things so he will not know what we are talking about, but he knows…he knows. His namesake is a character from Lord of the Rings, Samwise Gamgee, an unexpected hero who is brave, steadfast and loyal. Sam likes to make up games, and just when we think we've got it, he changes it and WE have to learn all over again. He is fun and makes us laugh. It is so adorable when he tries to get our 16 yr. old cat to play with him by following her around, whining like a puppy and dropping toys at her feet. Alas, it's just not gonna' happen. The Zoom Room is providing the social exposure, training and physical and mental outlet that is helping Sam to realize his full potential, and that is restoring our sanity.