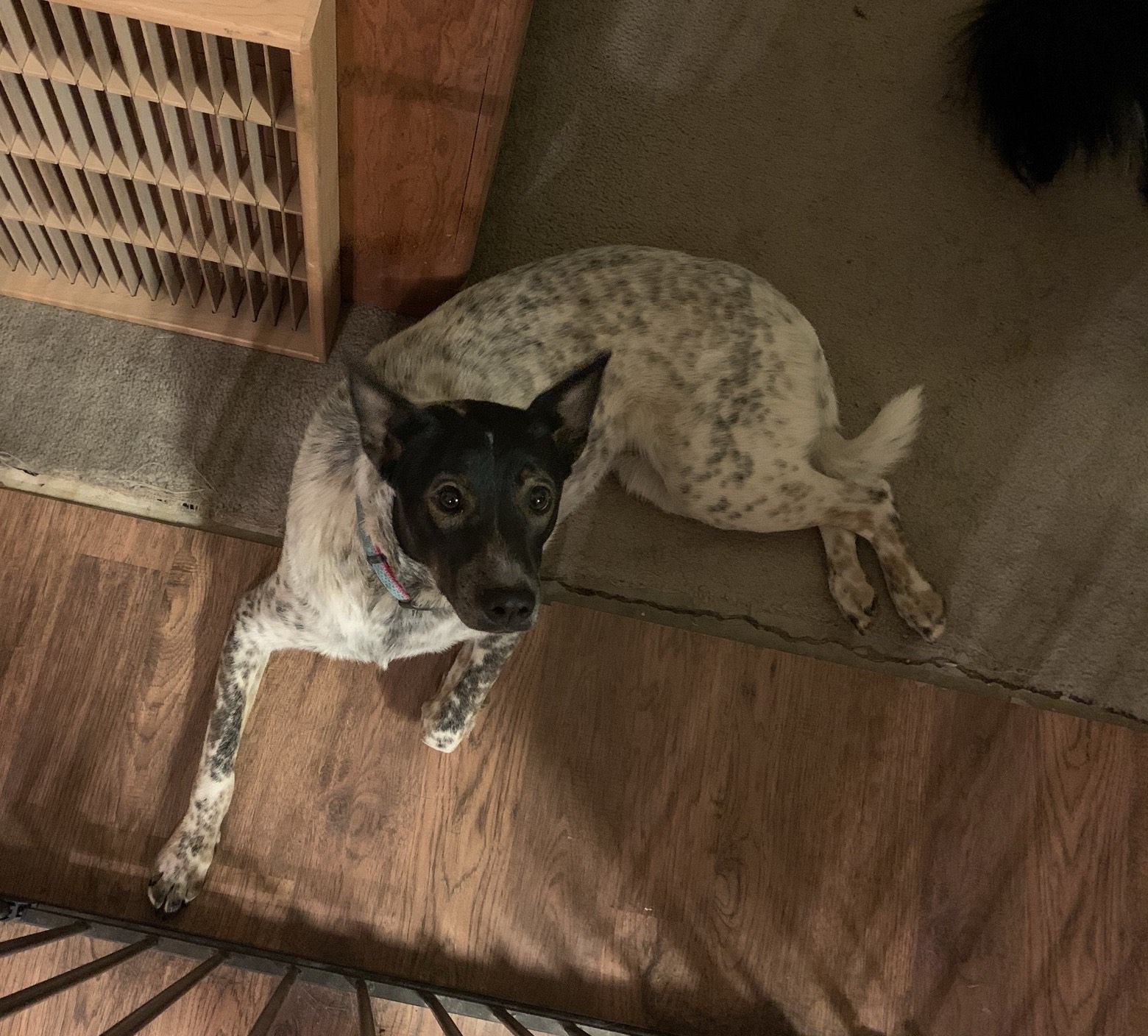 Jazzi is a sweet girl with the cutest swirly tail who becomes more and more of a delight as you get to know her. This exceptional listener always impresses us with how rapidly she picks up obedience commands and how smoothly she's transitioned into Agility. Jazzi is free spirit who tackles life (and the agility course) at her own pace, putting a smile on all of our faces.
Favorite Toy: A stuffed small drumstick or a stuffed Easter egg
Favorite Treat: Banana chips or Real Meat treats
Favorite Hobby: Mischief (and howling when Mom is away)
Favorite activity at the Zoom Room: All the free treats!
Jazzi's owner, Brianna, had this to say:
Jazzi was dropped in my lap and I connected with her right away. I knew I could not give her up. She is fun, creative, smart, sassy, spazzy, and  lovable. She loves to play even if she is the one throwing her drumstick around. Jazzi is also noisy and likes to know what the scoop is. I am beyond impressed with how she has picked up the commands she has learned from Zoom Room, even if she ignores them once in a while. I love her to death and am proud of her.