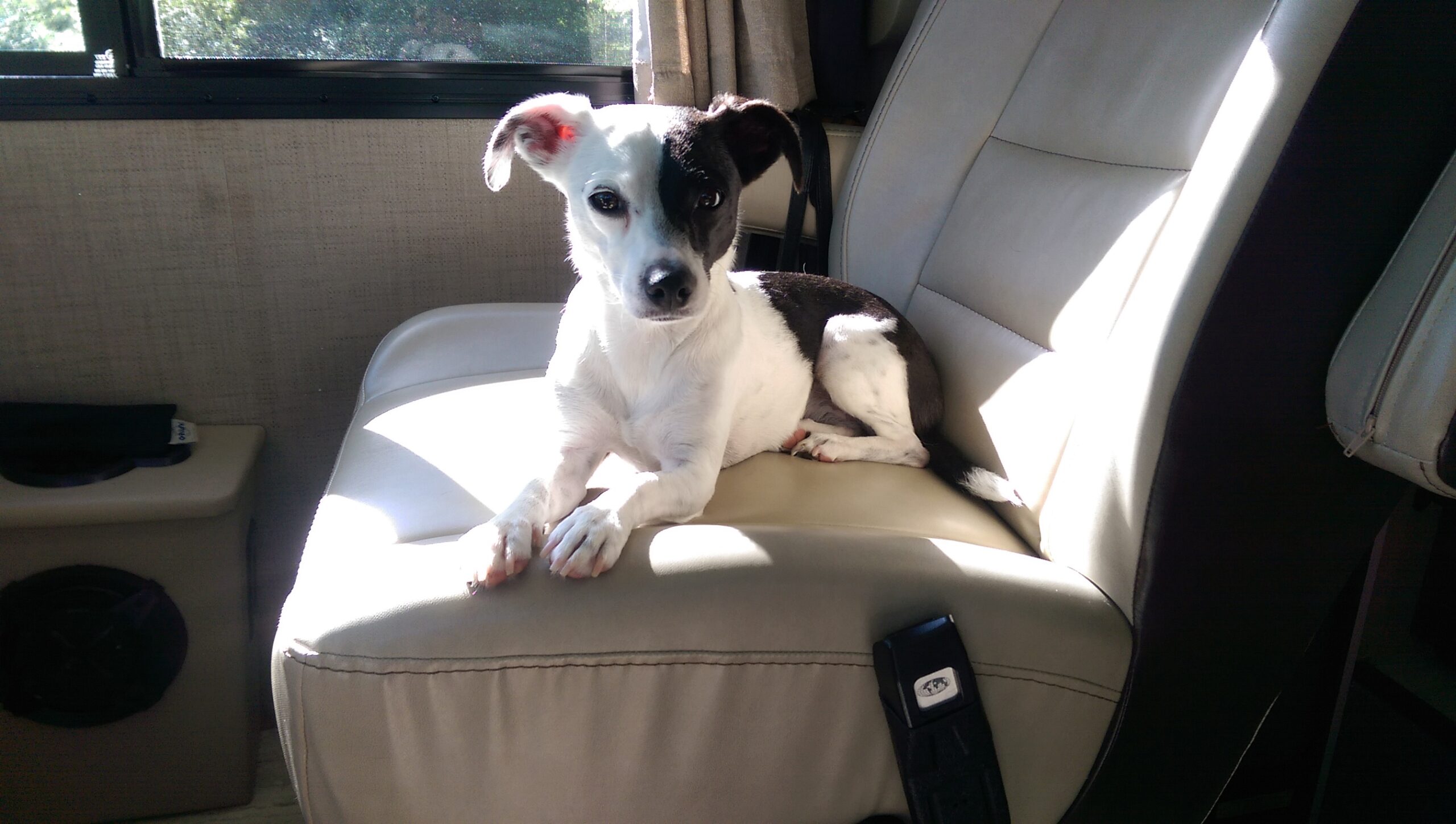 Oreo is such a sweet girl. We love watching her in any agility class. Both Oreo and mom work so hard and make sure they are doing the agility corse correctly. Dad always has some notes from the sidelines. We can tell Oreo loves being here and seeing all her friends no mater if they are human or dog.
Favorite Toy: Anything plushy!  Oreo has many cherished toys depending on the day:  Uni (unicorn), Gingy (gingerbread boy), Reindee (reindeer), Elliphante (elephant), and Pandy (panda bear) to name a few.
Favorite Treat: Anything on the floor that resembles food whether it be canine, human, or feline.  Oreo's middle name should be Dyson!
Favorite Friend: Fiona (Oreo's feline sister) loves to stalk and hunt her, and of course, this sets Oreo into the zoomies!  Fiona has taught Oreo to lick her paws and clean her face after eating as a cat does.  Oreo in turn has shown Fiona if she rolls over on her back, she can get a belly rub.
Favorite activity at the Zoom Room: Without a doubt bobbing for hotdogs while participating in Zoom Room's 2nd-year celebration festivities.  During agility training Oreo's preferred activity is the tunnel due to the fact there are tasty morsels infrequently waiting inside to be found.
Oreo's owner, Eileen, had this to say:
Oreo recently celebrated her 9th birthday and is still quite active by nature.  She is a true gamer.  Beloved games include: hide and seek; catch (blueberries being tossed at her rapidly); running a 100-yard dash with Mom, and of course, always winning; as well as a good hunt in search of a dozen treats strategically placed in the backyard.  Seven years ago Oreo was brought to a shelter after being found roaming a canal looking for love.  We often say how lucky are we to be graced with such an affectionate, lovable, smart, cuddle bug who truly loves life!  The best $200 we ever spent!  Oreo's tail never stops wagging.  She has two emotions . . . happy and happier!