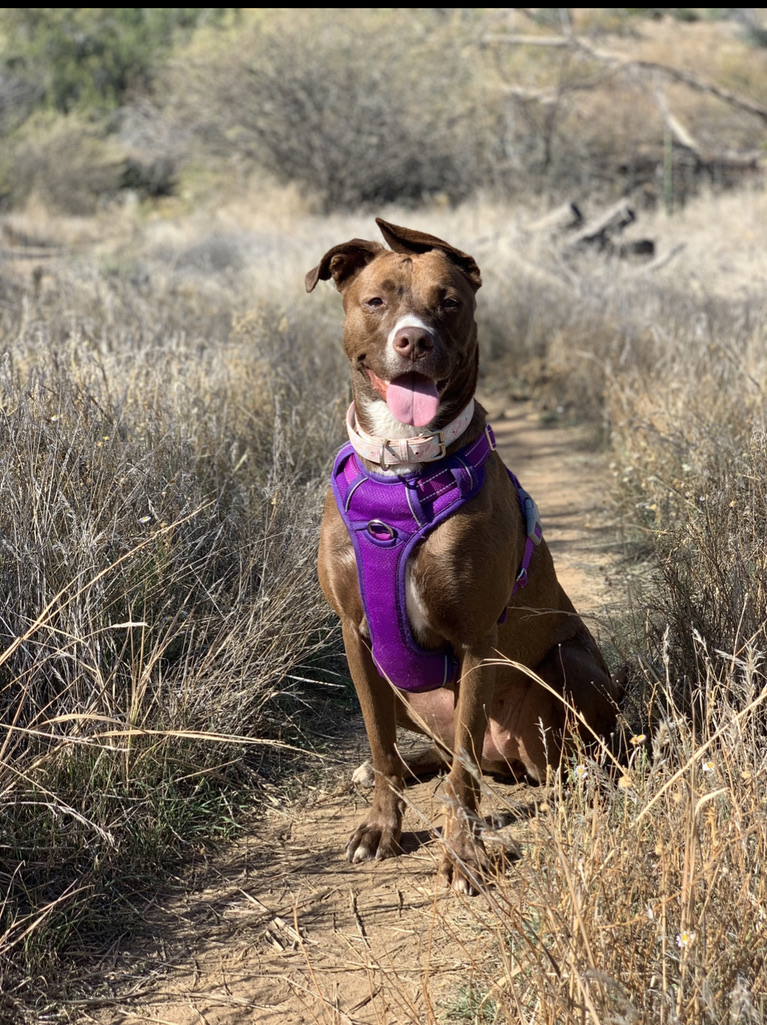 Rue has grown so much in her short time with us, and we can't wait to watch her continue to be an Agility star! – Zoom Room Team
In Rue's own words:
I love being my mom's adventure buddy! We were on the news once to show off how good I am at agility, and we like to go on hikes together all the time. My mom has a really stressful job – she's in vet school! I try and help as much as I can, so I go with her. I let the students practice on me. The Zoom Room team thinks I am the sweetest because I do such a good job with my mom at work and such a good job when I see them for class. I'm starting to realize I spend a lot of time in class rooms – but I wouldn't have it any other way!
Favorite Toy: Squeeker balls
Favorite Treat: Cheese
Favorite Activity: Running or hiking with Mom
Favorite activity at the Zoom Room: A-Frame
Rue's owner, Jen, had this to say:
Rue is a sweet girl with the cutest ears!