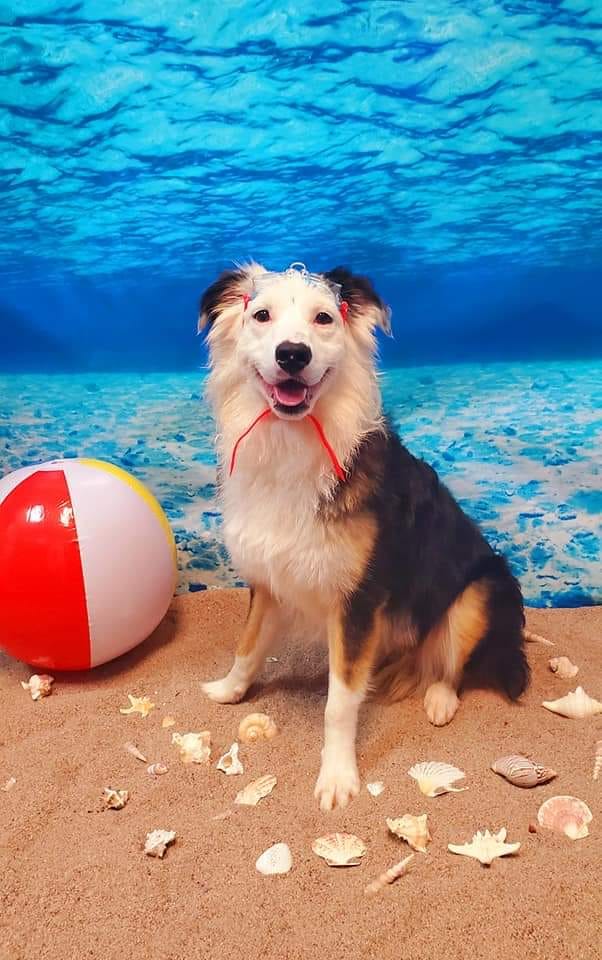 Panda is all sorts of adorable -She hops as she goes over the jumps in Agility class (so much so that trainer Ray always says she should have been named 'Bunny'!). Plus, she is always ready to greet anyone she meets with a happy face and a tail nubbin wag. She always goes through class with an air of happy confidence about her. There is no challenge too great for Panda! Another great thing about her is that she is always ready to celebrate her accomplishments with a quick cuddle, some pets, and just maybe a mountain of treats – if she gets any say in how many she earns that is!
Favorite Toy: Her Snoop treat ball recommended by Ray at Zoom Room, and her Snuffle mat, which are so great because they keep her busy and work on problem solving!
Favorite Treat: The lamb flavored Wild Meadow Farms treats, also from Zoom Room. She will do ANYTHING for those treats!
Favorite Thing To Do: Panda loves going to visit all her friends, especially if that involves any play with water including the pool or playing with the hose
Favorite activity at the Zoom Room: She loves all things agility, but she especially loves to jump through the tire and zooming through the tunnel
Panda's owner, Sarah, had this to say:
Panda is just so sweet, she loves to learn, and she is a pretty quick study. She loves people and all her pup friends, and she loves making house calls to go and visit all of her friends. She enjoys going on road trips, and she has been to Colorado and California, and she has also ridden on the airplane! She is currently studying to potentially be a therapy dog and pass her canine good citizens test. She has a ways to go yet, but she is making lots of progress at Zoom Room!