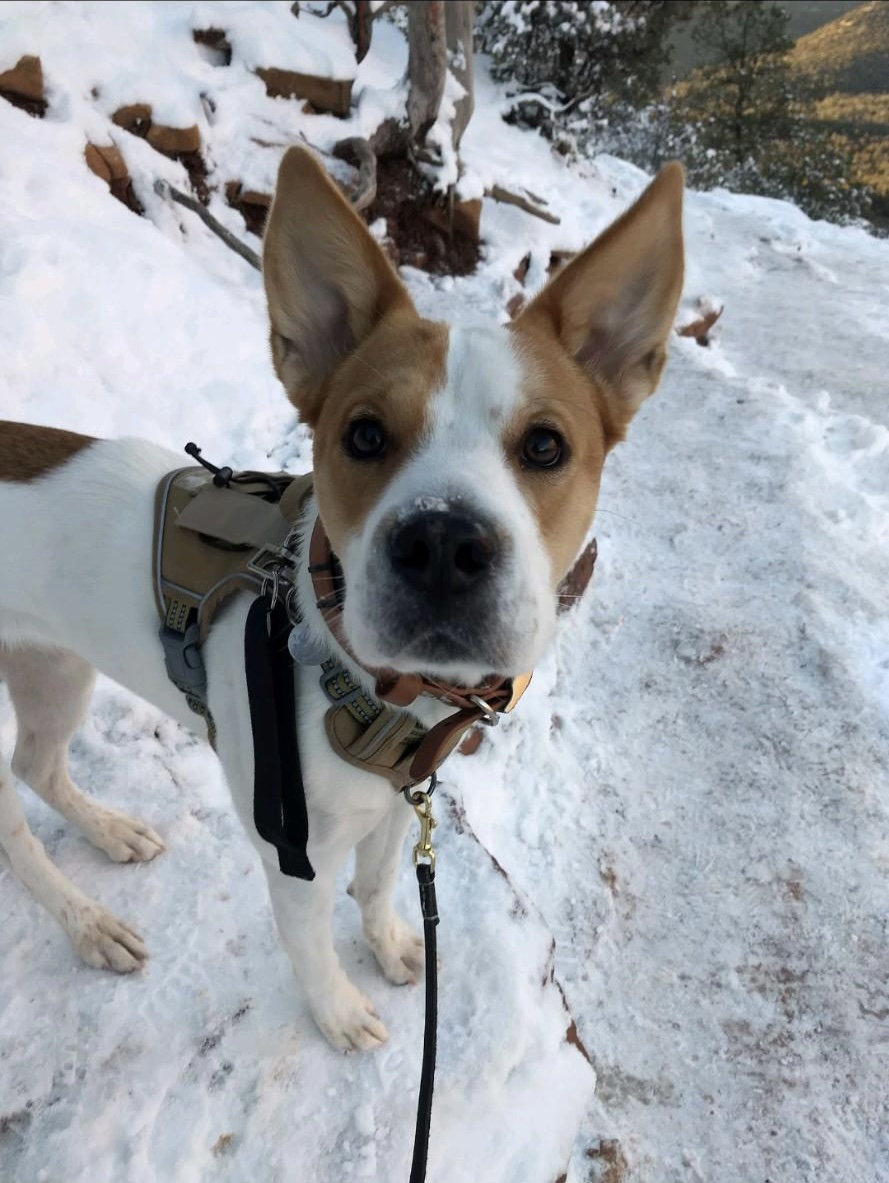 Oakley always comes to work to spend the day with us and she's always a good sport. She loves modeling to get a perfect picture for the Zoom Room social medias and is always there when another dog needs some help with training. Oakley is such a quick learner and is always testing out new tricks for the trainers to use in class. She is definitely one of the best staff dogs!
Favorite Toy: Tennis balls and tugs.
Favorite Treat: Cheese.
Favorite Hobby: Oakleys favorite hobby is to adventure! She loves to explore here, there, and anywhere, whether it is a human place or outdoors! She is never afraid to swim in any body of water, run in any field, or be anywhere we are!
Favorite activity at the Zoom Room: Oakleys favorite Zoom Room activities would be playing ball between classes, helping during private lessons, and agility!
Oakley's owner, Charlotte, had this to say:
Oakley was one of the most unexpected events of my life. From thrown away in a dumpster, to being the best dog I could ever ask for. She has taught me so much about life and myself, helped so many people and dogs on their own paths, and always does her best to make everyone happy. Oakley is definitely my right hand in more aspects than one and I could never explain how thankful I am for her.