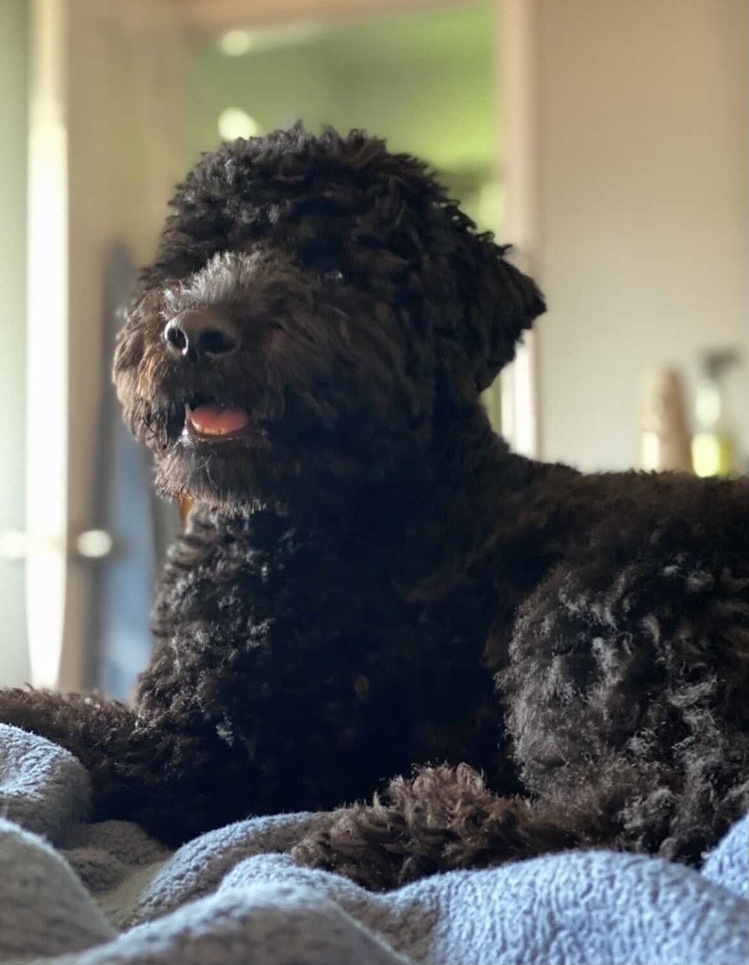 Guster (Or Gus, depending on the day and how cute he is being at that moment) has so much natural talent – both at obedience and agility. He is a very sweet and mellow boy, but can be quite playful as well. He's a model dog. Guster is very much his family's fur baby, and we appreciate them sharing him with us! Gus always brings joy to people when they see him, even if they haven't met him before that moment.
Favorite Toy: Lobo Wolf Pup
Favorite Treat: Cheese Please!
Favorite Hobby: Playing with the laser pointer (and other dogs!)
Favorite activity at the Zoom Room: Agility 1
Guster's owner, Brian and Chris, had this to say:
We were looking for a dog who loved to go hiking, and we certainly got what we asked for! Guster is the quintessential puppy. We are also grateful to Zoom Room for getting us through the quarantine when nothing was open and we were trying to figure out how to raise a puppy.