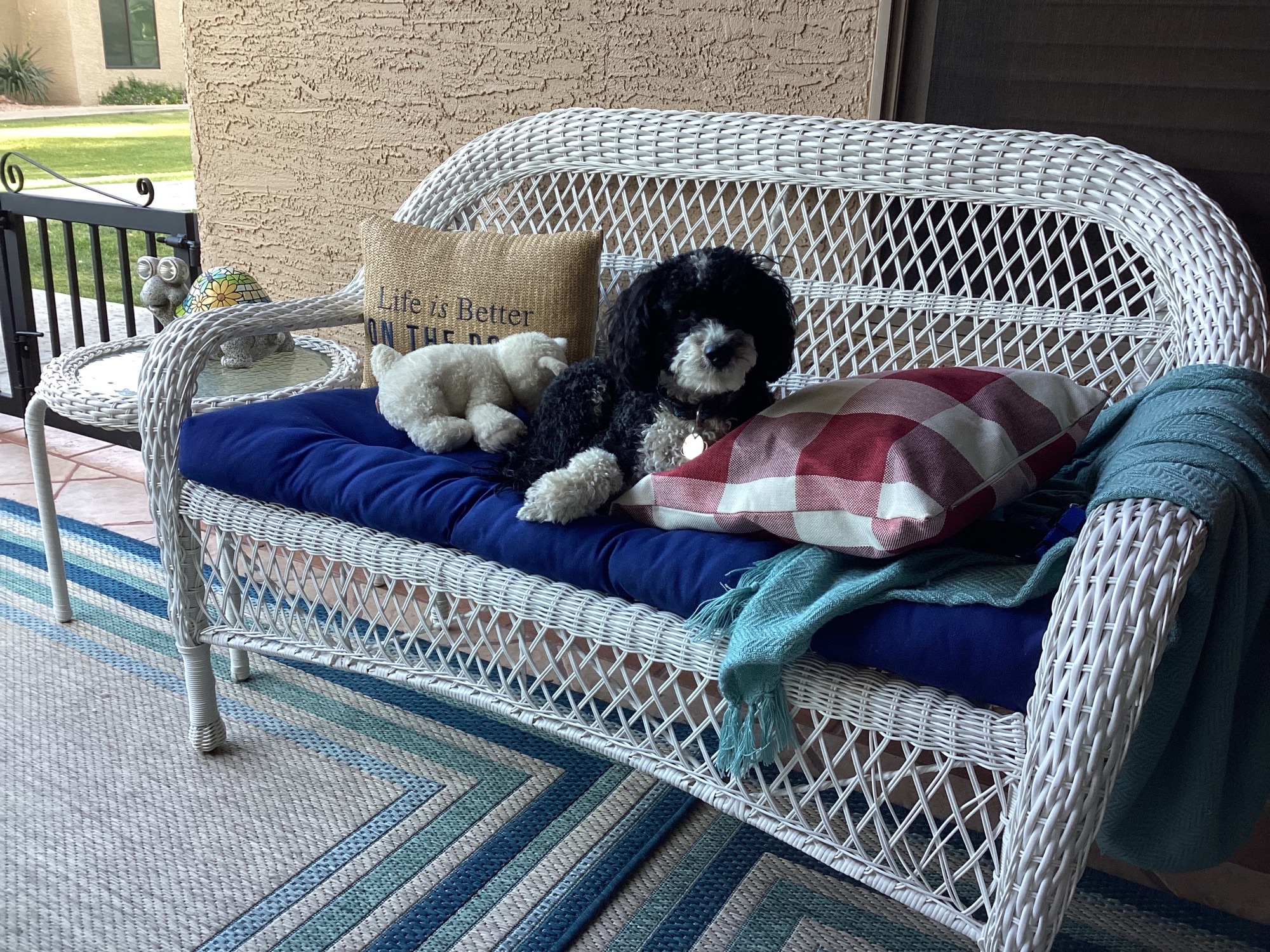 Murphy is such a sweet boy. We love watching him grow in his Obedience and Agility classes. We are so proud of how quickly he learns. Before class he loves to get pets and cuddles from all of the Zoom Room staff. He also love seeing his friends. It is the sweetest thing to watch.
Favorite Toy: snowballs from Christmas time
Favorite Treat: Duck Heart or whatever "Grandpa" is eating
Favorite person to "talk to": Grandma Val they like to share stories
Favorite activity at the Zoom Room: Agility and seeing his friends
Murphy's owner, Joann, had this to say:
Murphy is the favorite dog of the community he lives in.  People stop by just to say hi to him, sometimes they have a dog too, but not always!  He loves people and animals.  His obsession right now are all the little bunny rabbits running wild in the community.  He wants to run and play with them all.