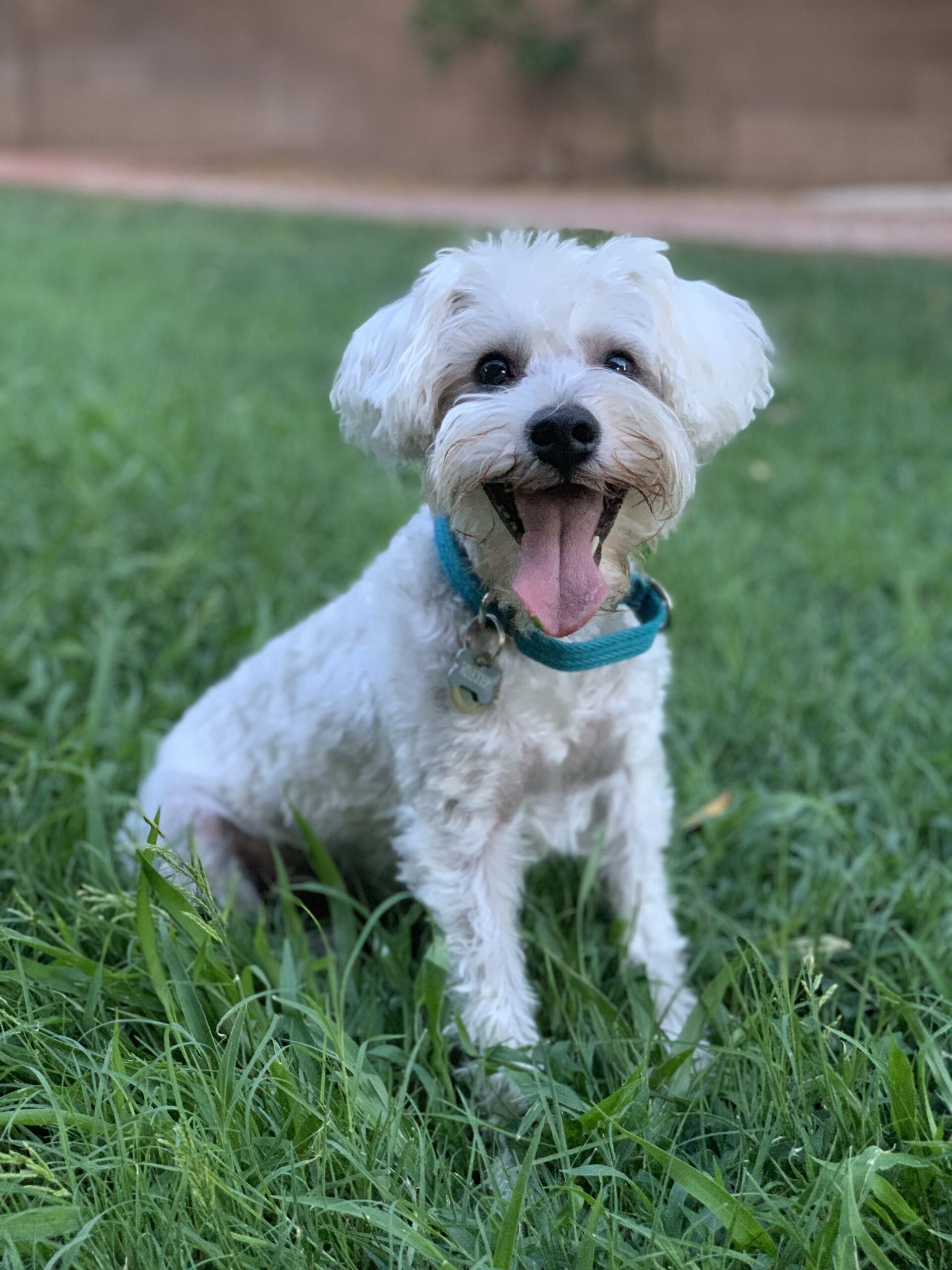 Walter, affectionately known as 'Speed Demon', has been with us since literally day one! Showing off his agility skills at our grand opening during our 'Into To Agility' class, Walter is still zooming around our gym over a year later. This mischievous boy looks super innocent under his big fluffy eyelashes, but don't let that fool you. He is full of big personally and super speed. He can even do the teeter-totter alone! (That is the hardest and scariest piece of equipment in agility and he runs over it like a champ!) This boy is well known, and well loved, by many of the other families that come here as well. He is always impressing anyone who gets to see him durning class – obedience or agility.
Favorite Toy: Tennis Ball
Favorite Treat: Starbucks Puppachino
Favorite Thing To Do: Take a Morning Walk
Favorite activity at the Zoom Room: Agility Class
Walter's owner, Megan, had this to say:
Walter is the best dog! I rescued him four summers ago and we have had so many fun adventures since. He is a great traveler (by car or plane), loves to go to agility classes, go swimming or going on errands to dog friendly stores with me. A fun fact about Walter is he loves to be dressed up. He has many shirts and even a raincoat!