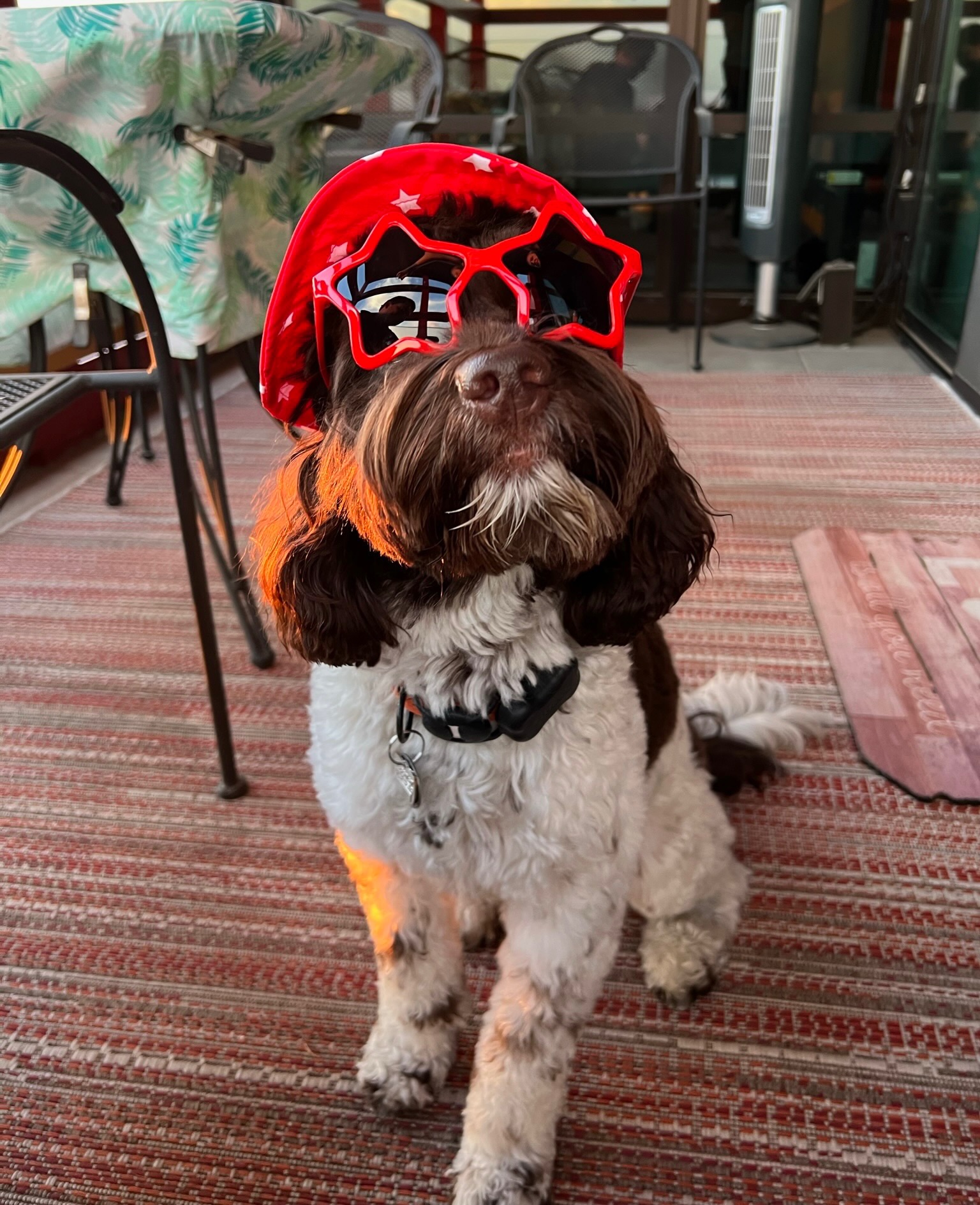 Luna is one of the sweetest most loving dogs we have ever known.She is extremely smart and has very expressive eyes, face and head movements. When we talk to her it seems that she wants to talk back (even moving her mouth and occasionally making a squeak, whine or growl) so we are hoping to eventually have conversations with her via her Fluent Pet talking buttons. She lives for road trips and she loves going to Zoom Room. So a road trip to Zoom Room just makes her day! Eventually, she hopes to be a therapy dog and spread her love to as many people in need as she can. 

Favorite Toy: Dad and Lilly the Dragon
Favorite Treat: Blueberry blast crunchy o's
Favorite Friend: Cousin Marley
Favorite activity at the Zoom Room: Agility class, jumps and tunnel
Luna's owner, Nanci, had this to say:
Miss luna is so sweet and cuddly. We have enjoyed watching her grow from her puppy preschool days to her being in obedience 2 and agility. We love seeing her in classes knowing she will give us cute reactions to the commands and games we play. We can't wait to see her grow even more and spread her love to those she meets.