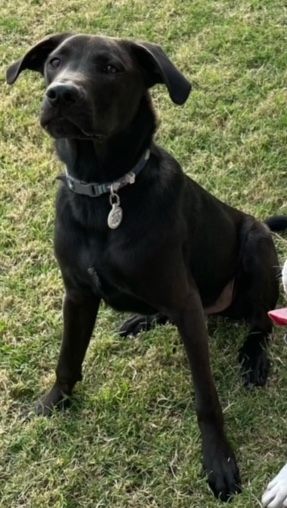 Watson always has this sophisticated air about him – and it is no wonder that he does! This pup has a natural talent for learning quickly and he has amazing support system around him that is constantly working to help him reach his potential. Not only do his parents support him by attending both obedience and agility class regularly, but even his 'grand-pawrents' are always excited to train with him. His mom is always telling us about how excited his grandparents are for him to visit, so that they can see his 'new tricks' and practice with him. 
Watson quickly moved up from Puppy Plus, spent two lessons in Obedience 1, and is now in Obedience 2! He recently graduated into Agility 2 as well. We are very proud of how far he has come in such a short amount of time! 
Favorite Toy: His antler horn. (He's had that since he was a puppy and still chews on that thing!)
Favorite Treat: That's a hard one – Watson literally inhales anything that is food related. I tend to get him either the yak milk or the Buffalo cheek bones as a special treat.
Favorite Place to Visit: His favorite place to visit in my parents home to run the giant yard with my parents dog Zoey or going all the way to Presidio so he can run the sand hills with us. He just loves traveling to new places!
Favorite activity at the Zoom Room: Watson loves agility. He also loves obedience since he gets a ton of treats there. I think he generally gets excited just to be there and running the course and getting all the loves and praises from everyone, especially from his favorite trainers.
Watson's owner, Aimee, had this to say:
Watson is such a goofy and floppy dog. I love him so much. When you least expect it he'll just flip right on top of you. All 54+ pounds of his lanky self. He loves cuddles, food, playing, walks, and time at the dog park. He also has a knack for swallowing rope toys, which I would rather he didn't. He also enjoys hanging out with his kitty pal Dr. Odin Wink when the prince allows it.