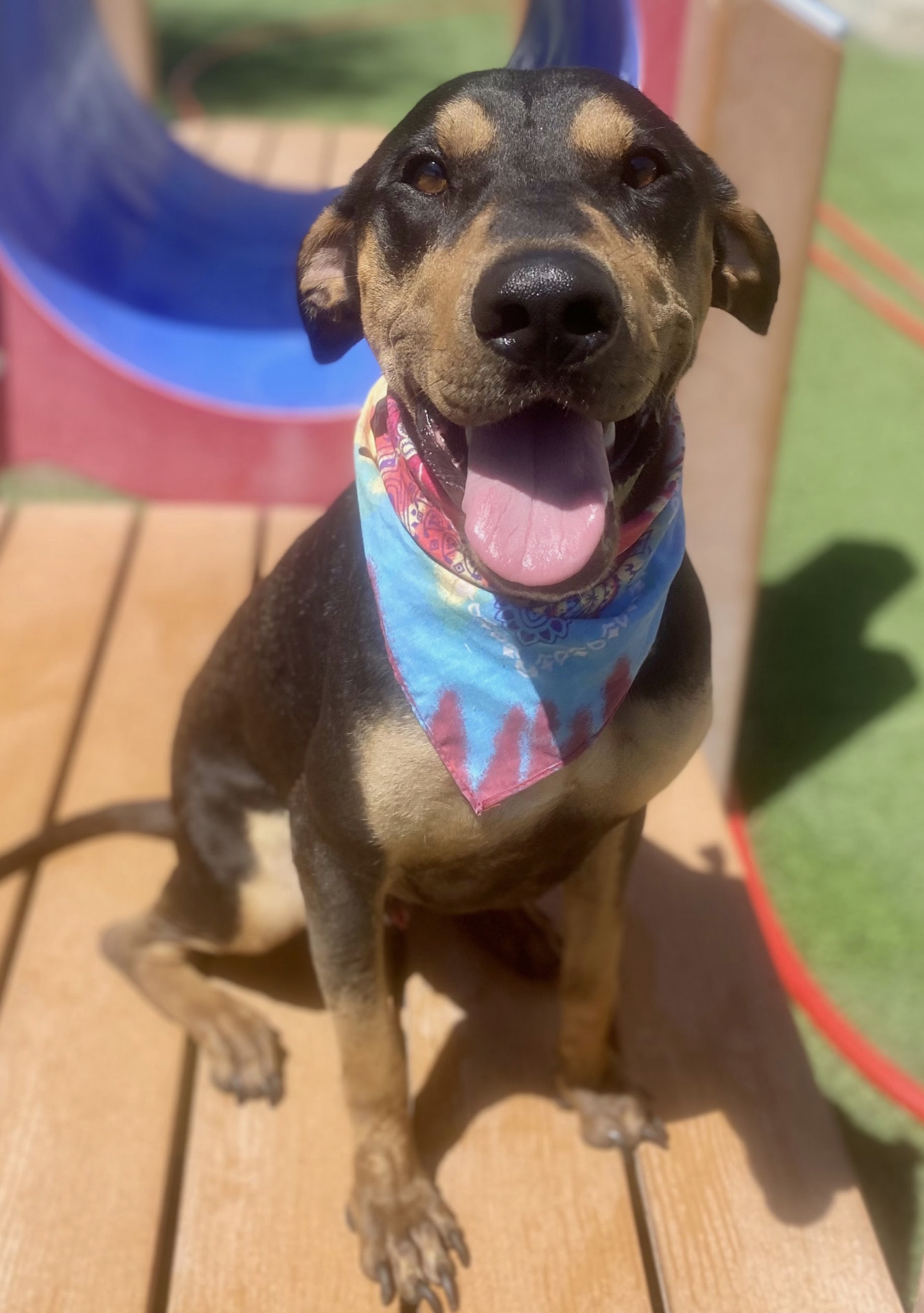 We love seeing Freddie always come in with the best energy and ready to learn and has even made it from private Agility lessons all the way to Agility 2 classes! Freddie and his owners have put in lots of hard work at Zoom Room and overtime we have see him master many things!
Favorite Toy: Slider treat puzzle.
Favorite Treat: Lamb Lung.
Favorite Time of Day: Walk O'clock. Freddie can hear the sound of us putting on socks from across the house. He runs to grab a toy, then sprints to the front door and back.
Favorite activity at the Zoom Room: Agility – especially the A frame.
Freddie's owner, Kristen, had this to say:
Freddie is pure mutt and a little weirdo. He moonwalks backwards across the tile as he takes his treats to the other room. When excited, he makes the funniest noises somewhere between a yodel, a howl, and a bark. Sometimes he responds to the heel command by bouncing to my side like a kangaroo in reverse.