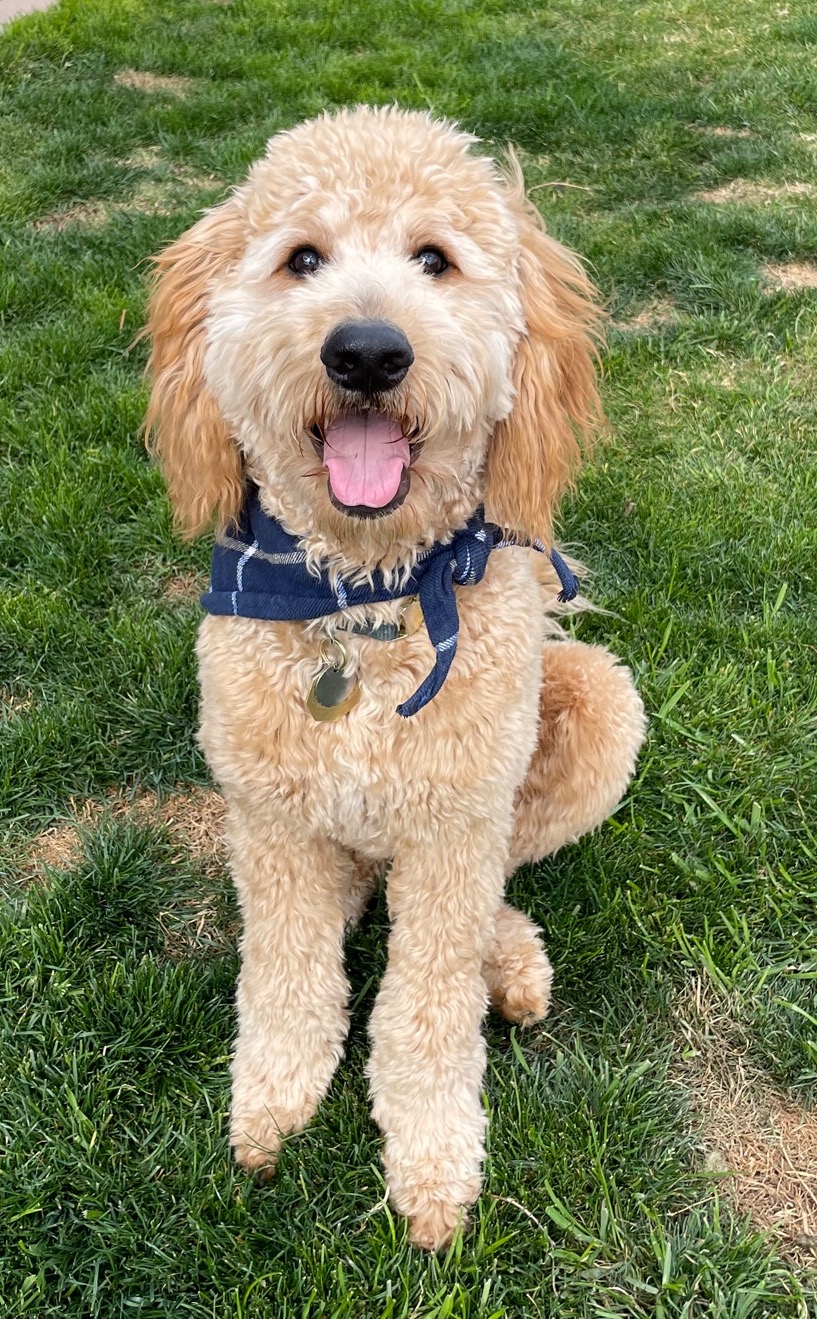 This silly boy has been with us since he started Puppy Preschool at 3 months old. It's been a joy to watch the 'Little Dipper' become the 'Big Dipper'. He has grown up to become the perfect combo of 'class clown' and 'straight-A student'. He and his parents are always the life of the party in class, regardless if it's an obedience class or an agility class. Dipper is so well behaved, in fact, that on March 29th we asked him to be featured in our segment with Channel 3 with Good Morning Arizona! This boy doesn't disappoint, even if sometimes his mom has to use his middle name when he is being too silly! It's hard not to smile when you hear "Dipper Gene!" from across the room. Dipper will always make you laugh, and is one of the best greeters around. He's so full of personality and gives awesome cuddles. We are so glad to have Dipper, his sister Laika, and his family here at Zoom Room with us!
Favorite Toy: Squeaky donuts of all sizes
Favorite Treat: Duck hearts and Crunchy Os
Favorite Place: Grandma's house
Favorite activity at the Zoom Room: He loves his new agility classes and seeing his friends!
Dipper's owner, Ethan and 'Dr. Dipper's mom' Natalie, had this to say:
Dipper is the sweetest dog! He greets us every day by stretching and flapping his paws at us. After our daily "morning feets" we go out for pup cups with his big sister which is always their favorite part of the day! He loves making new friends, human and canine, and learning new things. Learning and growing with him has been the most rewarding experience and we're very proud of him!