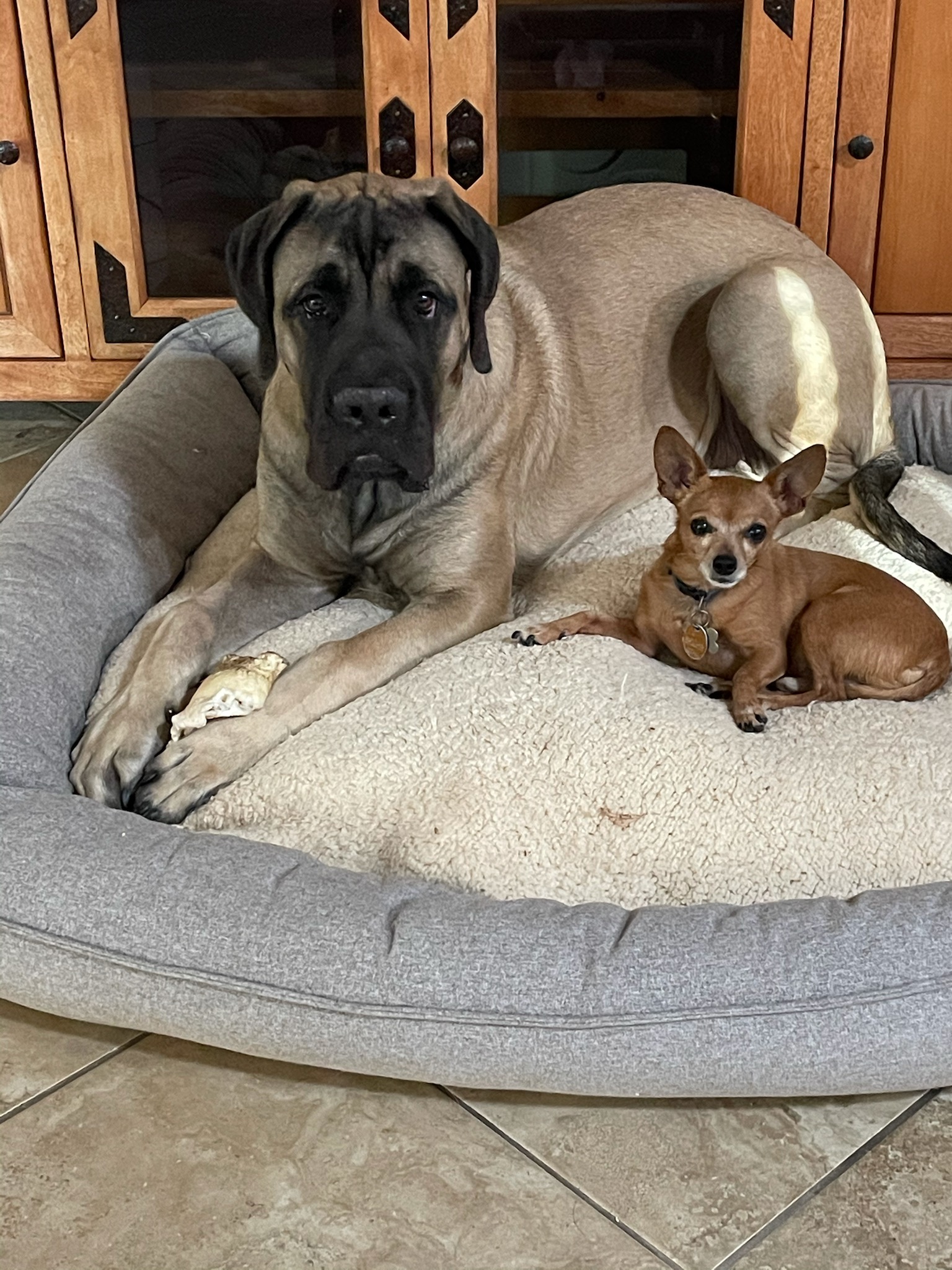 Dozer is our gentle giant! Don't let his size fool you – this baby is the biggest marshmallow in the world. He plays so gently with his Chihuahua brother and any friend he meets at Zoom Room. He's always so happy to share his slobber with anyone who wants to love on him. There is a reason Dozer is the February dog of the month – There is no greater love bug in the world.
Smart and sweet, he picks up everything so quickly! He's a familiar face around our Obedience Two class and is always happy to show off his skills. If he was human, he would be the "big brother friend" that everyone adores and looks up to.
Favorite Toy: His "baby" (a stuffed dog that looks like him!)
Favorite Treat: Peanut Butter
Favorite Thing To Do: Take Walks
Favorite activity at the Zoom Room: Anything he gets a treat for doing!
Dozer's owner, Tina, had this to say:
Dozer is so excited to go to class at Zoom Room he will jump right in the car.  But when it comes time leave he doesn't want to get in the car!