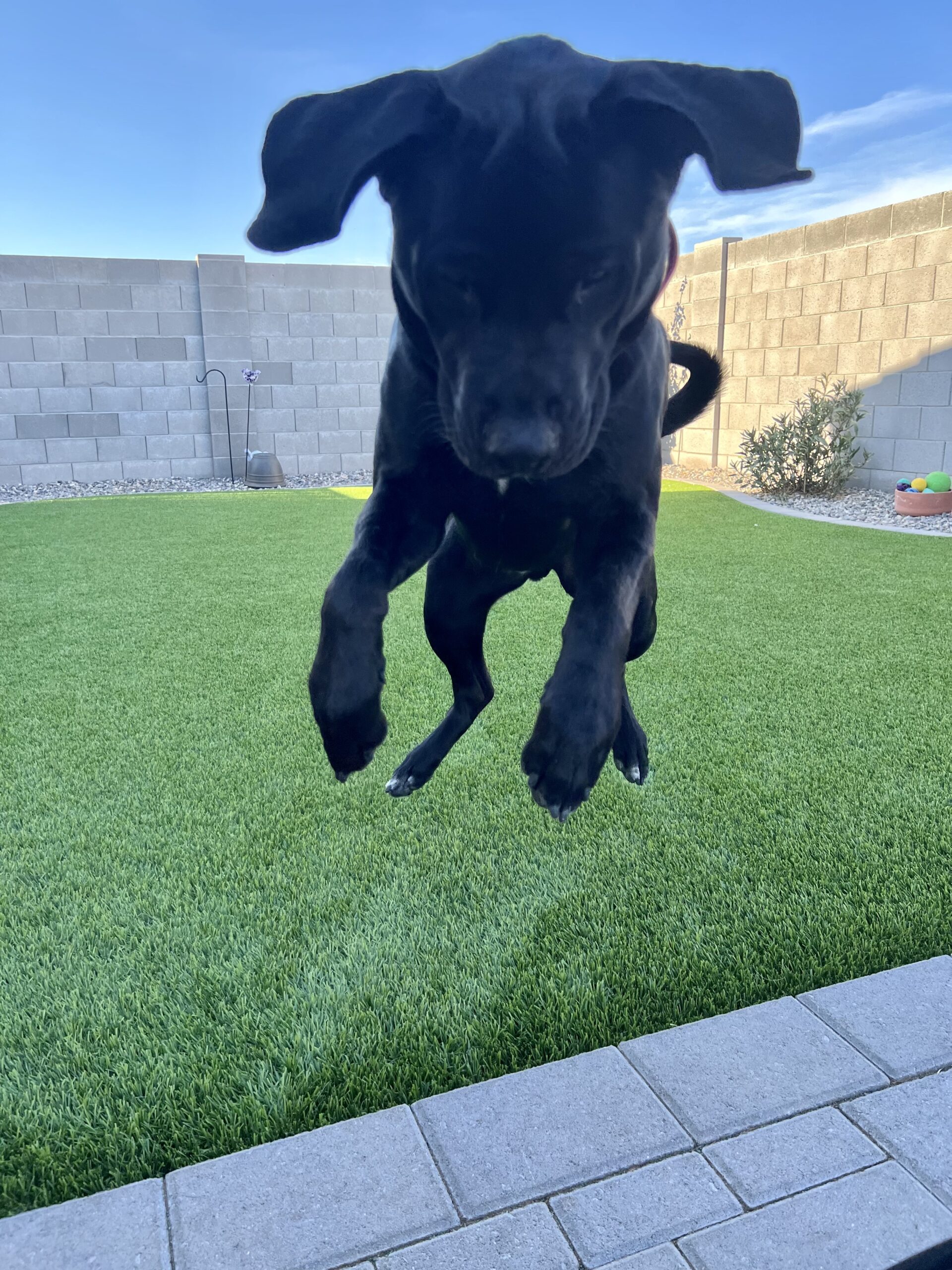 Brigus is our big (105 lbs big!) handsome boy! There is no dog simultaneously more happy and more chill than he is. Brigus is always offering his belly for some pets, just be mindful that he doesn't smoosh your toes under him! He might also lean into you for a little love, so prepare your heart for the warmest, sweetest cuddles you will ever get. There is no distraction that Brigus can't work through. He has been in training since he was a few months old, and has blossomed into a very well behaved boy!
Favorite Toy: Nerf stick and frisbee
Favorite Treat: "I love all the snacks" *laughs out loud*
Favorite Activity: Playing football/catch and going to playgroup
Favorite activity at the Zoom Room: A-frame and baseball
Brigus's owner, Maegan, had this to say:
Brigus is such a sweet and smart boy. He loves his brothers, Oliver and Grady, and loves to play outside and go for car rides. He is a big cuddle bug and I am so lucky he is one of my boys!