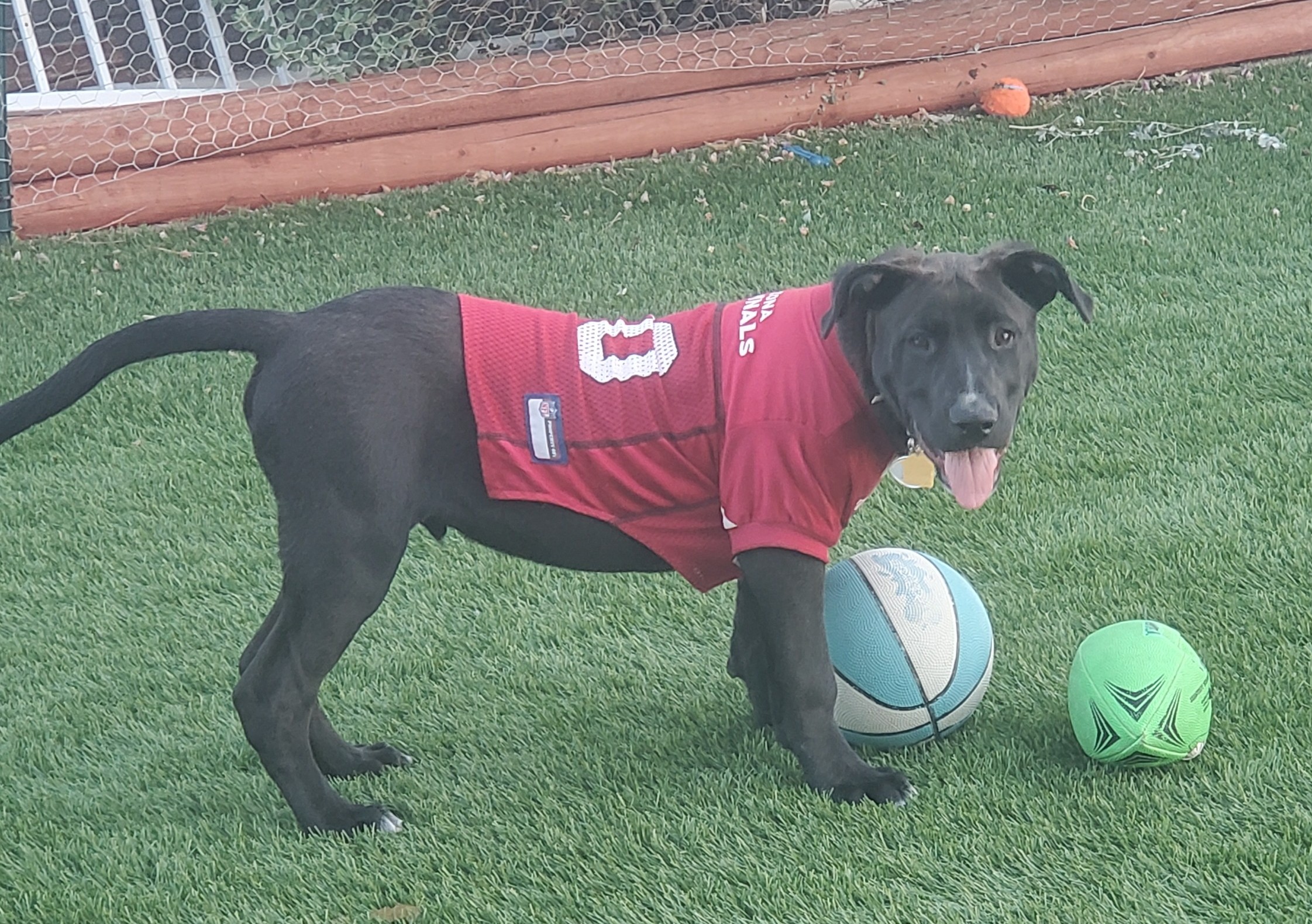 Axil has been with us here at Zoom Room since April, and he has come such a long way! He has absolutely blossomed during his time with us – he even wins almost every contest during classes. This sweet boy is always, on a scale of 1 to 10, level 11 excited to see everyone he meets. Axil doesn't know a stranger, that's for sure! He has the biggest smile and will never turn down a chance for a treat.
Favorite Toy: my brother Bandit – I like to roughhouse with him (and since he moved in I don't play with my toys nearly as much!)
Favorite Treat: Vanilla Icecream
Favorite Sport: I love playing football!
Favorite activity at the Zoom Room: Everything! (But especially when trainer Ray gives me attention! I get really REALLY excited!)
Axil's owner, Valorie, had this to say:
Axil was adopted from the Humane Society. He's a water dog – he loves playing in the rain and his pool. He also loves car rides, especially if we are headed to Vegas. The only thing he loves more than water and car rides is his girlfriend Darla! I just wish he would stop growing!