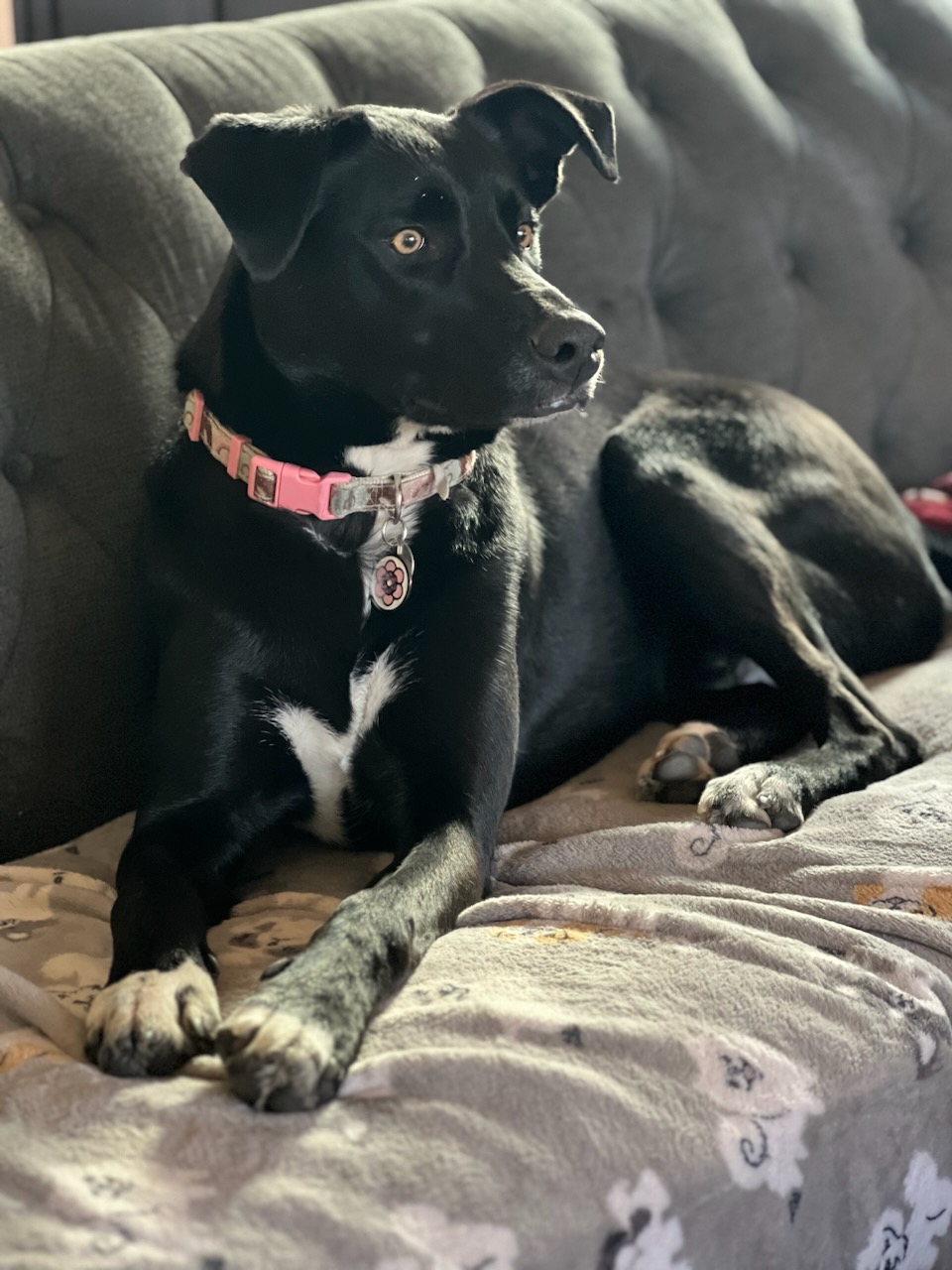 We are so proud of Penny and how far she has grown. When we first saw Penny she was in our puppy plus class and now she is in Obedience 2. We love seeing her grow and we also love to see her reactions to all her friends. She loves giving silly faces and can always put a smile on your face.
Favorite Toy: Squeaky tennis ball. The louder the squeaker the better.
Favorite Treat: Chicken feet but is happy with any treat.
Favorite Place to play: Roll in the grass and chase tennis balls.
Favorite activity at the Zoom Room: Meeting new friends and shopping in the cadaver bar.
Penny's owner, Terry, had this to say:
Penny is a high energy, fun loving, goofy girl.  She has a big goofy grin that will brighten the room and she is very affectionate.  She is such a daddy's girl and is protective of her family.  I'm so proud of the progress she has made over the past year.