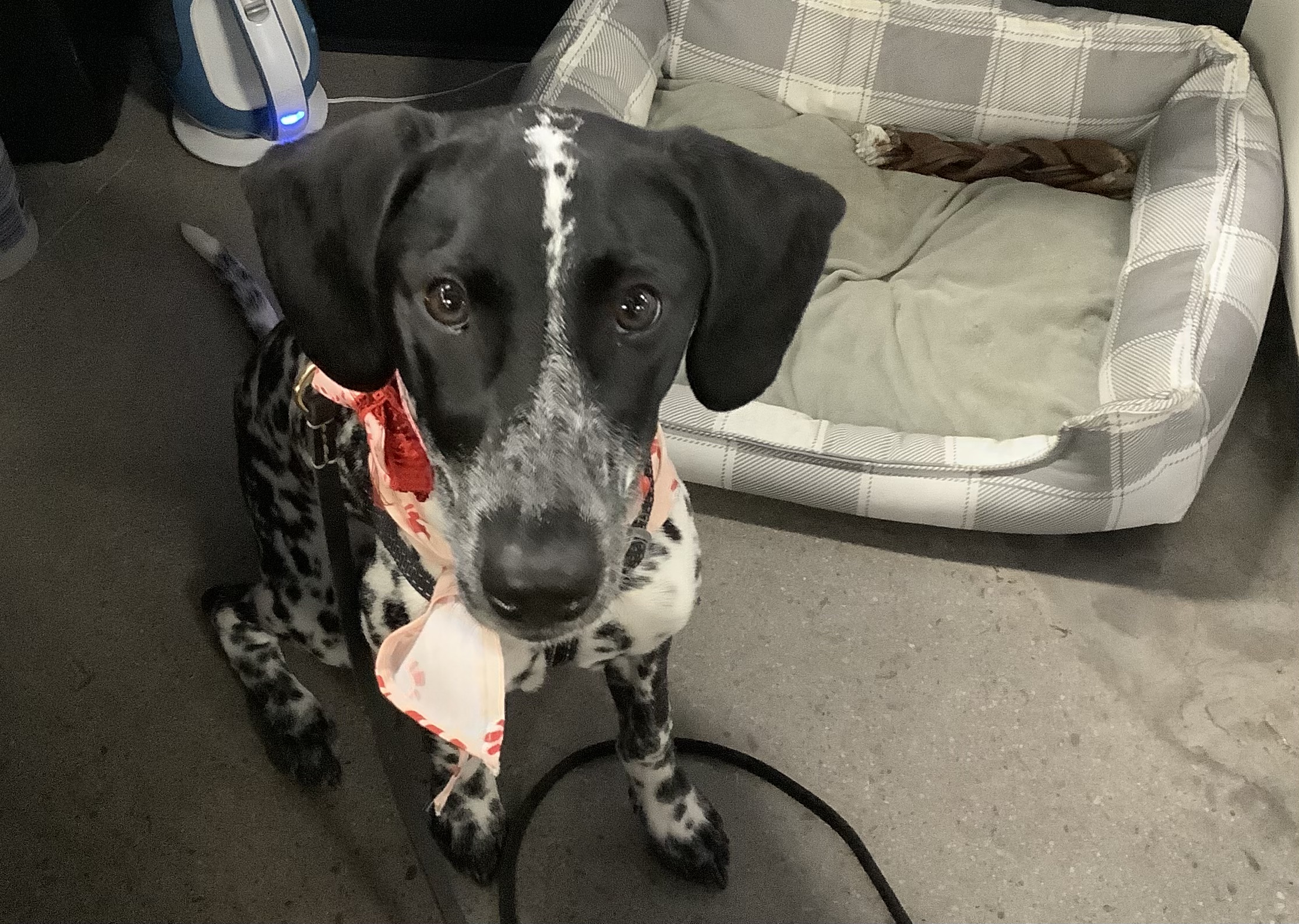 We love to see how excited Juniper is for all her classes. She has grown so quickly in all her training. She is a quick learner. Juniper is definitely on Santas nice list. We can't wait to watch her grow into a more beautiful and well trained girl.
Favorite Toy: Squishy toys & Tennis balls
Favorite Treat: Literally anything edible
Favorite Hobby: Cuddling
Favorite activity at the Zoom Room: Fit Paws
Juniper's owner, Charlotte, had this to say:
Juniper is the most happy go lucky pup I have ever met. As soon as I saw her, I knew she was the one. She is never bothered by anything, always happy to see everyone, and is always giving 110% no matter what she is doing. Juniper is the sweetest baby.