Calling all Central Jersey Dogs
Zoom Room Tinton Falls is Here!
Grab the leash, get the dog and come see how dog training can be FUN! Join us for our Grand Opening of Zoom Room Tinton Falls on Saturday, October 25.
Zoom Room Tinton Falls is located in the Tinton Falls Plaza off of Shrewsbury Avenue. We are in the same plaza as Work Out World and located next to the Dollar Tree.
The day's events will include $5 Intro to Agility Classes throughout the day followed by a fabulous free party starting at 4pm.
We are celebrating Halloween early and will be having a doggie costume contest. We will also be having a dog trick contest, free food and beverages and a raffle with some wonderful prizes .
We will even get the Doggy Disco lights on for a really fun time for your dogs!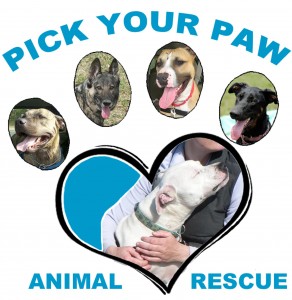 This is truly one of those cases where "the more, the merrier" applies because for everyone who registers, we'll make a $10 donation to the Pick Your Paw Animal Rescue: a local  group of volunteers that rescue and rehabilitate dogs that are saved from shelters around the tri-state area. Pick Your Paw provides medical treatment, foster homes, training and socializing to make these dogs ready for a new home.
The fundraising doesn't stop at the door! In addition to the RSVP donation, 100% of the raffle proceeds will benefit Pick Your Paw Animal Rescue.
         $5 Intro to Agility Classes
This is a great way to check out our agility classes. Every dog, young and old, can enjoy agility training. Space is extremely limited and these classes fill up fast, so reserve your spot now!
Classes are held on Saturday at 10am, 11am, 12pm, 1pm and 2pm.
Grand Opening Celebration Party 4pm-7pm
This party is going to be an experience you don't want to miss and it's all FREE! Sign-up quick because the first 20 people to register and attend will receive a special gift bag.
Dog Costume Contest: Come celebrate Halloween with your pup. Dress him in a scary pirate outfit or dress her in a cute princess dress. There will be many categories including the scariest , the funniest and the most creative.
Dog Tricks Contest:  Does your dog know a great trick? Make sure you sign up for our "for fun" dog tricks contest. We welcome all levels, whether its very technical or just funny! The winner gets a great gift!
Raffle: We will be having several raffles throughout the day including free classes, free private gym rentals, trainer-approved gear and other great gifts.  The raffle tickets cost $5 for 3 tickets and $10 for 8 tickets. You don't even need to be present to win. We will post all the winning ticket numbers on Facebook page the next day.
Photo Booth: Get goofy with your dog in our family-sized photo booth.
Doggy Disco party:  This party is complete with music, disco ball, laser lights for dogs to chase and some freshly made doggy donuts.
Our party is open to all dog owners and dog lovers, completely free of charge. We do ask that you RSVP in advance because for every person who registers and attends, Zoom Room will donate $10 to Pick Your Paw Animal Rescue.
We look forward to meeting you and your dog(s) at Zoom Room Tinton Falls!