Meet Crystal
Private Training Now Available on Thursdays!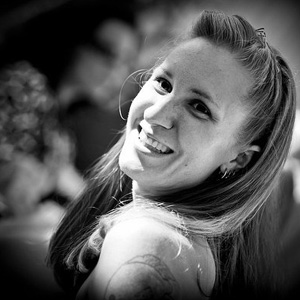 Zoom Room Hollywood is thrilled to welcome our newest dog trainer to the pack, Crystal Berdrow, a resourceful, dedicated positive trainer and member of the APDT.
Crystal is an expert at positive training with an incredible range of animals. She began by clicker training her cat to sit pretty and spin, then progressed to teaching parrots to retrieve objects, a chicken to balance indefinitely on her raised foot, a fish to spin in a circle, and a water monitor to come when called.
Yes, Crystal is a pro at training reptiles! In fact, she is well known as an exotic animal wrangler and participates in venomous snake removal and education. She's been a guest speaker at Western University on the subject of animal behavior, and has wrangled exotic animals for the entertainment industry.
Back to dogs… yes, if Crystal can teach snakes to slither on cue, she can certainly help you and your dog!
Crystal and her husband have five lovely rescue dogs at home. Her expertise is helping dogs with fear-based behaviors cope and learn alternatives, helping the owner understand their dog's body language, and – very importantly – teaching dogs fun and useful tricks!
Currently, Crystal is accepting private training appointments on Thursday afternoons at Zoom Room Hollywood. But you'll soon be seeing even more of her!