Stars and Stripes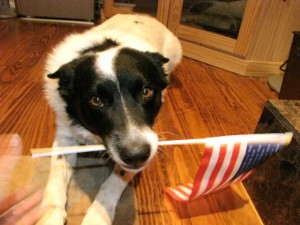 You celebrated America's birthday with your buddies, now let your pup have some fun, too! 

Zoom Room Hollywood is dishing up a little slice of Americana at our Stars and Stripes Party. Come bedecked in your most patriotic gear and enjoy the quaint feel of an old time pup-county fair. Prizes will be awarded to blue ribbon winners of all sorts of silly contests.
Help yourself and your pup to hot dogs and apple pie (or apple chips for the dogs), ice cream and good, old-fashioned fun.  Stop by the "face" painting booth and have your four-legged friend safely painted in any design you want!
Sounds like more than enough fun?  But wait, there's more:  Proceeds from this event will go to the Beagle Freedom Project. You can meet representatives from Beagle Freedom at the party, and talk to them about what Beagles are ready to go home with you.
And, to celebrate the holiday even more, we are offering 15% off any regularly priced services or products.  

When:
to
Where:
​Zoom Room Hollywood
726 N. La Brea Ave
Los Angeles, CA 90038
Type of Event: Patriotic Woof of July party
Cost: $10/per person in advance; $15 at the door