Rolling out the Red Carpet
Bailey and Harley Celebrate their Birthdays in Style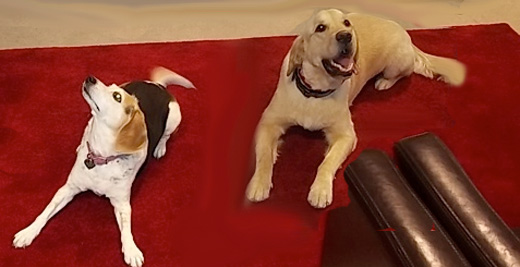 Bailey the Beagle celebrated turning seven with Harley the Golden Retriever, who turned two, along with sixteen of their closest canine friends for a red carpet birthday party.
The assembled feasted on cake, treats and cocktails (for the humans), posed for photo ops on the red carpet, and enjoyed an animated agility lesson.
The Weimaraners were the first to tucker out after all the jumping and revelry.
Happy Birthday, Harley and Bailey!