Pet Insurance
Perks for Pet Owners On the Rise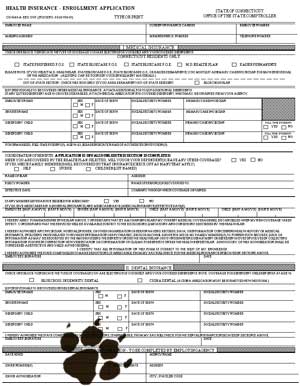 Over a million pet owners in America currently have pet health insurance, and the numbers are rising. Clever employers understand the need to provide their employees with exceptional coverage in order to stay competitive, and providing perks to pet owners has proven to be a successful approach.
Health insurance is the most hotly-debated topic in the US right now; and, as many experts believe that the economy is due for an upswing soon, employers want to ensure that they retain their best employees – as well as attracting new ones once companies begin hiring again. Google, so often the bellwether, is but one major firm offering perks to pet owners, including pet insurance.
According to a survey by Vsurance, pet insurace is one of the three most requested employee benefits in America. Currently, however, a mere 3% of US companies offer pet insurance as a benefit, according to the Society for Human Resource Management. Dogs are living, on average, three years longer than in previous generations; veterinary care, however, has never been so costly. Pet insurance therefore begins to make good horse sense, or dog sense (as dog insurance is the most often requested type of pet health insurance).
But the perks don't stop there. Other companies are also allowing employees to bring their dogs to work. (At the Zoom Room, we practically consider this mandatory!)
Dog Insurance
Embrace Pet Insurance, which specializes in dog insurance plans, has seen a dramatic rise in corporate subscribers; unlike some other pet insurance plans, they provide coverage for genetic illnesses such as hip dysplasia, so common in many purebreed dogs.
We've had many friends who have discovered that their dog has cancer or some other serious illness; so often, these pet owners agonize over life-or-death decisions, unable to bear the costs of chemotherapy or other treatments which can run into the tens of thousands. Even deciding to run lab tests like MRIs can incur thousands of dollars worth of bills just to diagnose the problem. Pet insurance make so much sense in these situations, as it allows a loving, responsible pet owner to focus on what's best for their pet, without judgement being clouded by all-too-real financial worries.