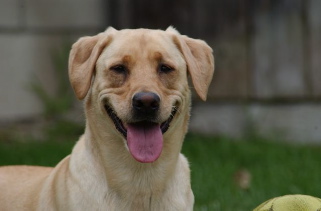 Dock Dogs
Cali, a Labrador Retriever, and Zoom Room Member, is not only a total superstar in our Tricks class, but also an incredible Dock Dog. What are Dock Dogs, you ask?
Dock Dog competitions involve tremendous feats of water-based retrieving, diving, swimming, splashing, agility and speed. Cali will be competing this Thursday in conjunction with the Fred Hall Fishing Boat and Tackle Show at the Long Beach Convention Center, where they will set up a pool in the back parking lot. (Tip: if you'd like to attend the Dock Dog competition, you don't have to pay for entrance to the boat show – you can simply park and walk around to the back lot to watch the spectacle.)
The dock opens at 2 pm for Dock Dog practice, but the competition doesn't actually start until 4 pm. There are a variety of different events: Speed Retrieve, Big Air (Cali's favorite!), Extreme Vertical, etc.
Last tip – if you're feeling intrepid and planning on sitting in the Splash Zone, bring a poncho – these dock dogs are incredible athletes!
Dock Dogs – Long Beach runs from March 4-8 at the Long Beach Convention Center. Click here for a PDF of the full schedule for the Dock Dog Competition.