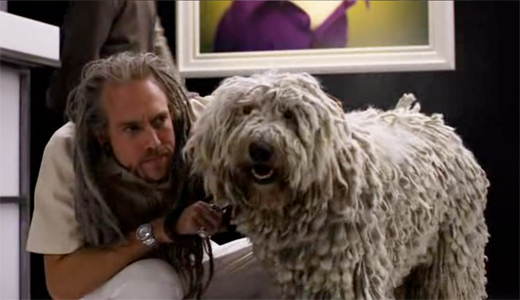 Beverly Hills Chihuahua 2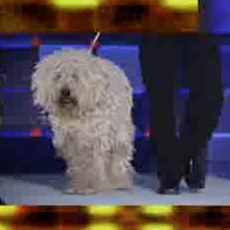 Today marks the release of the Disney movie, Beverly Hills Chihuahua 2, and we're delighted that Clyde the Komondor, our Zoom Room mascot, has a cameo appearance!
The movie features a wonderful cast of dog actors – or as Clyde thinks of them – his buddies. We can't believe how short Clyde's cords were about a year ago when the movie was filmed.
Be careful not to blink when you watch the movie – he only has a very brief appearance in the Beverly Hills Dog Show scenes, in which he portrays one of the ten finalists in the show. He's paired with a human actor with dreadlocks to show how owners and dogs tend to resemble one another.
Even if brief, we had so much fun watching him strut his stuff down the catwalk!