Oliver's Aloha Party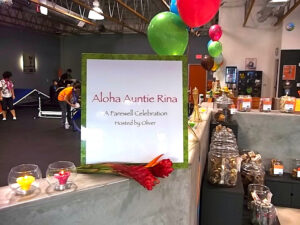 Oliver, a Shih Tzu who will turn four in a few weeks, and his family celebrated an exceptionally beautiful Hawaiian-themed Aloha party on Friday. The occasion was a fond send-off for Oliver's Auntie Rina, who is moving back to Japan.
Festivities included traditional Hawaiian music, food, drinks and leis, all lovingly prepared by the family. It was such a magical event, but it was also impossible not to be mindful of the recent tragic events in Japan. So the party also doubled as a fund-raising opportunity for the Red Cross.
Oliver is a regular at Zoom Room Hollywood's Open Gym. We know he will dearly miss his Auntie Rina – and vice-versa! It was such a pleasure for us to see him surrounded by his extended friends and family.
Please visit our Facebook photo album to see more great photos of Oliver's Aloha Party.