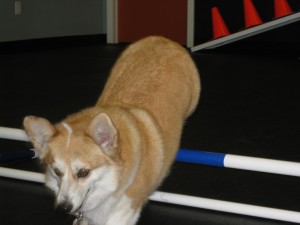 We have proof that Punk'n lost weight and she didn't even have to count her points!  Her owner took her to the vet for a check up this week and we are pleased to announce that her Agility classes has helped her drop a whole pound!  On a Corgi that is huge!  Her vet was thrilled to hear that she has been coming to Agility training and commended her owner for being proactive to get Punk's weight under control.
Weight loss was one of the main reason's Punk's owner started coming to Zoom Room – since walks around the neighborhood weren't doing enough.  They love coming to zoom plus we love to watch Punk make up her own courses!  Two paws up for Punk'n and our encouragement for more pounds lost!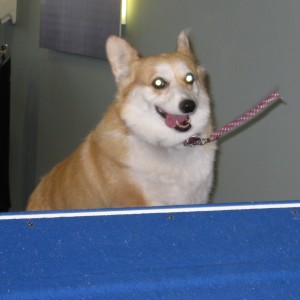 If your dog has some pounds to lose or even if your dog is in top shape, enroll in our Agility classes and discover how much fun staying fit can be!