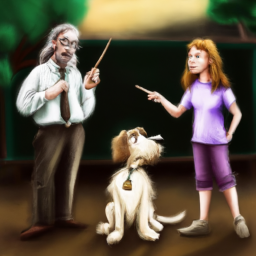 New York, NY – Entrepreneur Magazine today published an article authored by Robert Tuchman, highlighting the revolutionary approach to dog training and education being led by Mark Van Wye, CEO of Zoom Room.
Zoom Room is a platform that celebrates teaching as a profession and elevates dog training to a serious career. Van Wye's decades of experience in education, including his early years running a summer program for teens and working in classrooms, have informed the development of Zoom Room's innovative approach to dog training.
"The pivot from teaching kids to dogs was surprisingly easy," Van Wye said. "On the business side, there was an addressable market in the billions — an opportunity to own an entire category worldwide, one that had seen almost no innovation. But on the personal side, I think it was something else."
The company's signature Levels system, inspired by differentiated learning, offers clients flexible scheduling and the ability to proceed at their own pace. But the core of Zoom Room's philosophy is the emphasis on training the people who love their dogs, rather than the dogs themselves.
Van Wye believes that dogs provide the perfect crucible for experiencing true unconditional love, a sentiment reflected in the Zoom Room staff uniform which simply reads, "Love. Unconditionally."
"I know it sounds a bit meta, but we as franchisors teach franchisees how to teach their trainers, how to teach our clients, how to train their dogs," says Van Wye.
One of Van Wye's parallel goals for Zoom Room is to create a platform that celebrates teaching as a profession, while also elevating dog training as worthy of a serious career path. With the success of Zoom Room, it is clear that Van Wye has achieved this goal, and is leading the way in the dog training industry.
There's no denying the successful outcomes for Van Wye and Zoom Room. The company entered 2020 with nine locations, and today it has 100 franchise agreements across 27 states. Van Wye even authored the best-selling dog training book, Puppy Training in Seven Easy Steps.
"Mark Van Wye has leveraged decades of knowledge about education into Zoom Room's success," said Tuchman in the Entrepreneur Magazine article. "For me, Zoom Room has become the gold standard in dog training and education."
"I won't rest until Zoom Room is truly synonymous with dog training, not just here in the U.S., but worldwide," says Van Wye.
Zoom Room Dog Training is an impressive business model that is revolutionizing the way people are interacting with their pets. By focusing on socialization, positive reinforcement, human education and interactive learning, Zoom Room has created an environment that encourages bonding between people and their pets. With its wide selection of classes and products available, Zoom Room is the perfect place for pet owners looking to deepen the relationship between them and their furry friends.
For more information about Zoom Room, visit https://zoomroom.com/. For those interested in learning about franchise opportunities: https://zoomroom.com/franchise/.
###################
ABOUT ZOOM ROOM
Founded in 2007, Zoom Room® is a venture-backed and revolutionary indoor dog training gym with locations across the U.S. With an emphasis on socialization, positive reinforcement, human education and the value of interactive learning, the company aims to strengthen the bond and communication between dogs and their owners. Zoom Room's key revenue streams include dog training classes, socialization events and retail products. Zoom Room celebrates responsible pet owners who love to socialize with their dogs and embrace positive dog training methods in a fun, friendly environment for working out with your dog. They are the authors of Puppy Training in 7 Easy Steps, the best-selling dog training book of 2020, and Ultimate Puppy Training for Kids. Rooted in the belief that it's important to give back to the community, Zoom Room works closely with animal rescue and welfare organizations both locally and nationwide. Learn more at https://zoomroom.com/.