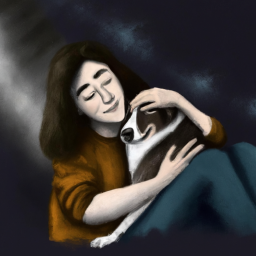 LOS ANGELES, CA, Oct. 27, 2022 – Dogs are man's best friend, and that was especially true during the pandemic when millions of Americans adopted a furry friend to help them through anxious times. But now that the world is slowly returning to normal, many of those same people are finding that their dogs are struggling with separation anxiety or are reactive around other dogs. The Denver Channel interviewed Heather Gillihan for their story.

Heather Gillihan is a certified professional dog trainer with Zoom Room, an indoor dog training gym with locations nationwide. Gillihan says the first step to building a bond with your pup is having some empathy for their feelings.

"Think about it from his point of view," Gillihan said. "So he's on the leash. He knows he can't run. Dogs, when they get nervous or afraid, they have two reactions: fight or flight. The fact that the leash is attached means his only option is to fight. So he's not an aggressive dog, but he doesn't know what's coming at him. So his point of view is 'I am stuck. I can't run. So I better sound scary because what if he's a bad dog?'"

If you show frustration with your dog, Gillihan says that makes the situation worse. Instead, she recommends using a calm voice and treats to reward good behavior.

"The number one thing that I tell people is to be really consistent with your commands," Gillihan said. "If you're going to say 'sit,' make sure everyone in the family says 'sit.' And then be consistent with the rewards. So if your dog sits, he gets a treat."

Gillihan says another important tip is to make sure your dog gets plenty of exercise. A tired dog is a good dog.

"A lot of times, people will come in and they'll say, 'My dog is so crazy. He's bouncing off the walls.' And I'm like, 'How much exercise is he getting?'" Gillihan said. "A lot of times, that's the issue."

If you're struggling with a pandemic puppy, there's hope. Gillihan says with patience and consistency, you can turn your furry friend into a well-behaved dog that you can take anywhere.
"It's so important to socialize your puppy, and a lot of people just don't realize how important it is," Gillihan said. "If you don't do it early, it's hard to go back and do it later."

"A lot of people think that dog training is this one-time event," said Mark Van Wye, CEO of Zoom Room. "You go to a class, and then your dog is trained. The reality is, it's a lifelong journey."

"People see their dog as a reflection of themselves, so when the dog is behaving badly, they think it's a reflection of them," Van Wye adds. "That's not the case. Dogs are individuals, just like people, and they need to be treated as such."
Zoom Room is the world's first indoor dog training gym, and it has quickly become a go-to destination for dog owners who want to socialize and train their dogs in a fun and positive environment. The company offers a wide variety of dog training classes, socialization events, and retail products, all of which are designed to help strengthen the bond between dogs and their owners. Zoom Room is committed to giving back to the community, and they work closely with animal rescue and welfare organizations nationwide. Their goal is to help make the world a better place for both dogs and their owners.
For more information about Zoom Room, visit https://zoomroom.com/. For those interested in learning about franchise opportunities: https://zoomroom.com/franchise/.
###################
ABOUT ZOOM ROOM
Founded in 2007, Zoom Room® is a venture-backed and revolutionary indoor dog training gym with locations across the U.S. With an emphasis on socialization, positive reinforcement, human education and the value of interactive learning, the company aims to strengthen the bond and communication between dogs and their owners. Zoom Room's key revenue streams include dog training classes, socialization events and retail products. Zoom Room celebrates responsible pet owners who love to socialize with their dogs and embrace positive dog training methods in a fun, friendly environment for working out with your dog. They are the authors of Puppy Training in 7 Easy Steps, the best-selling dog training book of 2020, and Ultimate Puppy Training for Kids. Rooted in the belief that it's important to give back to the community, Zoom Room works closely with animal rescue and welfare organizations both locally and nationwide. Learn more at https://zoomroom.com/.