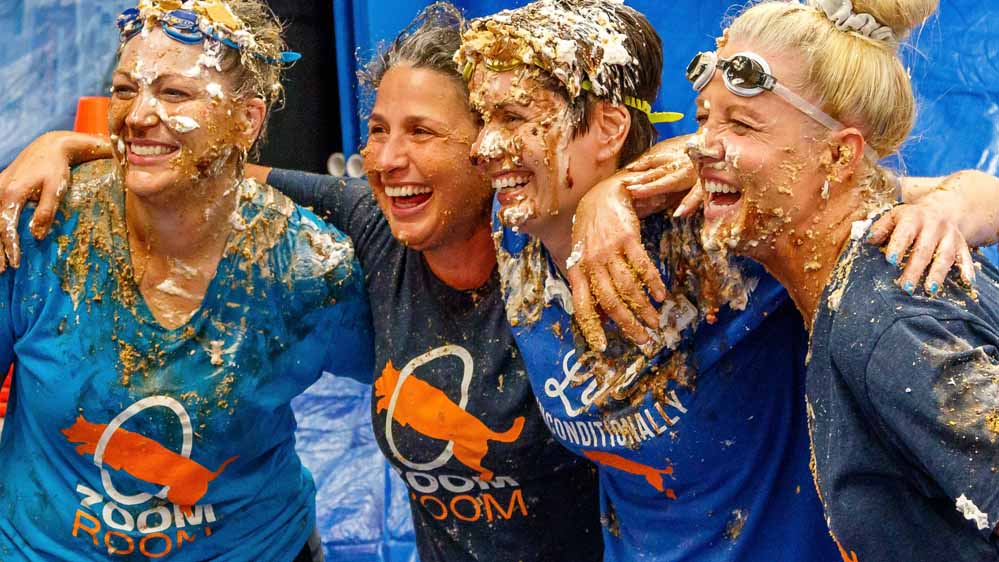 Only a few years after Zoom Room began franchising, the podcast Six Figure Dog Business invited Mark Van Wye as their guest. On that episode, Van Wye showcased how Zoom Room had reinvented the business of dog training. Zoom Room was the first brick-and-mortar national dog training franchise. Many entrepreneurs heard the episode, inspired to own their own dog training business.
Ten years later, in 2021, host Ty Brown invited Van Wye back for a follow-up podcast episode. How had the pet industry changed? How had Zoom Room evolved? For one thing, Van Wye had since taken over the CEO role. Zoom Room was now venture-backed, with a new leadership team, cutting edge technology, and with year over year growth far exceeding that of the pet industry as a whole.
The Business of Dog Training
For more than a century, the dog training business had gone largely unchanged. Most dog owners had only a few options, each with their drawbacks. Some would opt for a six session experience at a big box store. Others would pay high prices for a dog trainer to work directly with the dog.
Board and train was expensive. Additionally, the dog's training would often dissipate once it returned to the home. Some trainers conducted classes in public parks, where risks of infection, distractions or runaways were always at hand. Far too many in-home trainers sought quick fixes with e-collars and other types of aversive training.
In addition to the drawbacks of the old model of dog training, the business model of dog training had not progressed. Big box stores used low prices simply to derive a marginal increase in client spending; their real goal was product sales. Customers often had to repeat the six-week class and had no opportunities for advancement.
For other trainers, the real issue was customer acquisition on the one hand, and lifetime spending on the other. Dog trainers often acquired clients one at a time. Once you finished training a customer, the relationship and thus revenue was over. You had to charge as much as possible, since the cost to acquire a new client was so high.
Zoom Room Disrupts the Dog Training Business
Zoom Room emerged on the scene with a unique ability to solve these inherent deficiencies in the business of dog training. With a dedicated indoor, climate-controlled space, they eliminated the distractions and risk of exposure to unfamiliar dogs.
With a cutting-edge curriculum extending from basic obedience and puppy classes through agility training and enrichment workshops in scentwork, herding, dog tricks, and more, complete with a suite of socialization events and curated retail product offerings, they created multiple revenue streams.
By adding flexibility to the schedule and innovations in price modeling, Zoom Room's platform allows dog training to be highly repeatable. In fact, Zoom Room clients attend hundreds of classes over many years. A mere 6% of Zoom Room clients stop at only six dog training classes.
Lifetime Revenue (LTR) and Customer Acquisition Cost (CAC)
This flexibility and repeatibility coupled with the diverse options solved one half of the unit economics: lifetime revenue. Having a dedicated facility and an emphasis on group classes, Zoom Room could also run a volume business.
But what about customer acquisition? Zoom Room drove down this cost by focusing on four key pathways:
Location. Because a Zoom Room is zoned retail, potential clients walk or drive by. (Cost: none, other than rent.)
SEO. Thanks to their deep tech stack, and thousands of five-star reviews, Zoom Room ranks multiple times on the first page of organic searches. (Cost: none to the franchisees.)
Social Platform Ads. Zoom Room created its own advertising software. Therefore, its algorithm can locate potential clients efficiently. Their ads provide tremendous ROI. (Cost: varies, but more than recouped.)
Word of Mouth. With a Net Promoter Score of 90, at the level of an Apple or Amazon, happy clients are the best source. Client referrals are the #1 source of business. (Cost: none, other than exceptional customer service.)
Zoom Room has achieved such success with decreasing CAC and increasing LTR that they even include these statistics in their Item 19. (Official statement of Financial Performance.)
Opportunities in Dog Training
During the podcast, Van Wye made it clear that the goal for Zoom Room is nothing short of full ownership of the entire category of dog training. Initially in the United States, and eventually worldwide, the ambition is to make Zoom Room synonymous with dog training.
Host Ty Brown, impressed with everything Zoom Room has achieved, advised his listeners that the presence of Zoom Room leaves them with two options. They either need to up their game to compete, or they can join this newly dominating force in the business of dog training.
To hear the entire interview, search for Six Figure Dog Business in your favorite podcasting app.