Grand Opening – June 20
Dallas/Ft. Worth Dog Owners Rejoice!
Please join us for our GRAND OPENING festivities on Saturday, June 20, 2015.
Zoom Room Trophy Club is located at 2001 Hwy 114 E, Suite 200, next to Cristina's Mexican Restaurant.
The day's events will include $5 Intro to Agility classes from 9-3 followed by a fabulous FREE party starting at 4pm.  Come and enjoy our complimentary food and refreshments including pizza, cake, and homemade doggy donuts for our four-legged guests.  We have a photo booth, caricaturist, face painting, fur painting, tricks contest, and a raffle with wonderful prizes.  We'll even fire up our Doggy Disco® light show!
This is truly one of those cases where "the more, the merrier" applies, because for everyone who registers and attends our event, we'll make a $10 donation to the Humane Society of North Texas: saving dogs from death at over-crowded shelters and finding them loving, happy homes!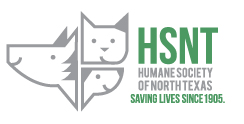 And the fundraising doesn't stop at the door!  In addition to the RSVP donations, 100% of all proceeds from our raffle will benefit Homeward Bound Animal Rescue!
$5 Intro to Agility Classes
Every dog young and old can enjoy agility training!  This is a great opportunity to check out our agility classes and see just how much fun you can have with your dog.  Space is extremely limited and these classes fill up fast, so reserve your spot now!
Can't make it on Saturday?  No problem!  We are extending our $5 Agility Classes to Sunday as well, but sign up fast so you don't miss it!
GRAND OPENING CELEBRATION PARTY: 4-7pm
Pizza
Vinny's Italian Restaurant, located only a few doors down from Zoom Room, will bring over a variety of their fantastic pizzas for our party!
Sweets
The Marrying Cake will serve up delicious cake and cupcakes from their Trophy Club bakery.
Photo Booth
Want a keepsake of this sure-to-be unforgettable evening?  Get goofy with your dog in our photo booth provided by Socialfly Booths!  We'll supply the props and doggy toys, and you'll go home with an instant picture of you and your furry friend.
Caricature Artist
Can't get enough of your four-legged friend?  We'll have a caricaturist on hand from Spectator Party Art to capture those oh-so-adorable features you love so much in your dog!
Face Painting
Zoom Room hasn't forgotten your human kids!  We'll have a face painter on hand to make this event memorable for them as well.  They well love the design options and results from Spectator Party Art!
Fur Painting
When the pups see how cute the kids are with painted faces, they will want in on the action too!  We have fantastic stencils and pet-friendly paints to make sure your dog is partying in style!
Dog Tricks Contest
Does your dog know a great trick and love to be in the spotlight?  If the answer is yes, you'll want to sign up for our "just for fun" dog tricks contest during the party.  We welcome tricks of all levels, whether it's extremely technical or just for laughs.   You may even take home the grand prize!
Doggy Disco® Party
This party is complete with music, disco ball, laser lights for dogs to chase, and homemade doggy donuts.
Raffle
We will have several wonderful raffle prizes including free classes, free private gym rentals, trainer-approved dog gear, premium dog food, and lots of other exciting prizes from local businesses.  $5 for 3 tickets, $10 for 8 tickets, and $20 for 15 tickets.  You don't even need to be present to win.  The winning ticket numbers will be posted on our Facebook page the next day.
Remember, all proceeds go to Homeward Bound Animal Rescue!
Come One, Come All!
Our party is open to all dog owners and dog lovers, completely free of charge.  We do ask that you RSVP in advance, as space is limited.  Don't forget, for every person who registers and attends, Zoom Room will donate $10 to the Humane Society of North Texas.
Check us out on Facebook!
We look forward to meeting you and your dog!