Ultimate Warrior
Ultimate Warrior was born on June 3, 2015. She lives at home with mom Gen, dad Ed and new baby brother Ethan!  Ultimate is loving being a BIG sister so far. She loves to go check on baby Ethan anytime he cries. Its obvious they are going to grow into best buds!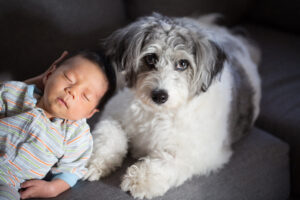 When Ultimate Warrior and family started at the Zoom Room, Ultimate was a 6 month old shy puppy.  Within just a few weeks, Ultimate gained confidence and learned that she loves agility with dad!  Ed had to make sure he was wearing tennis shoes to class because Ultimate would unleash her speed!
Ultimate Warrior can be found in Obedience 2 or Agility 3 classes!  We can't wait for baby Ethan to get old enough to come to class with Ultimate!
Ultimate does like most treats, but her favorite snack right now is Cheese!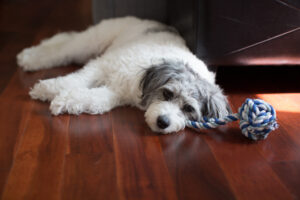 Ultimate Warrior's favorite place to go is to any open space or park to play fetch! She can go all day!!