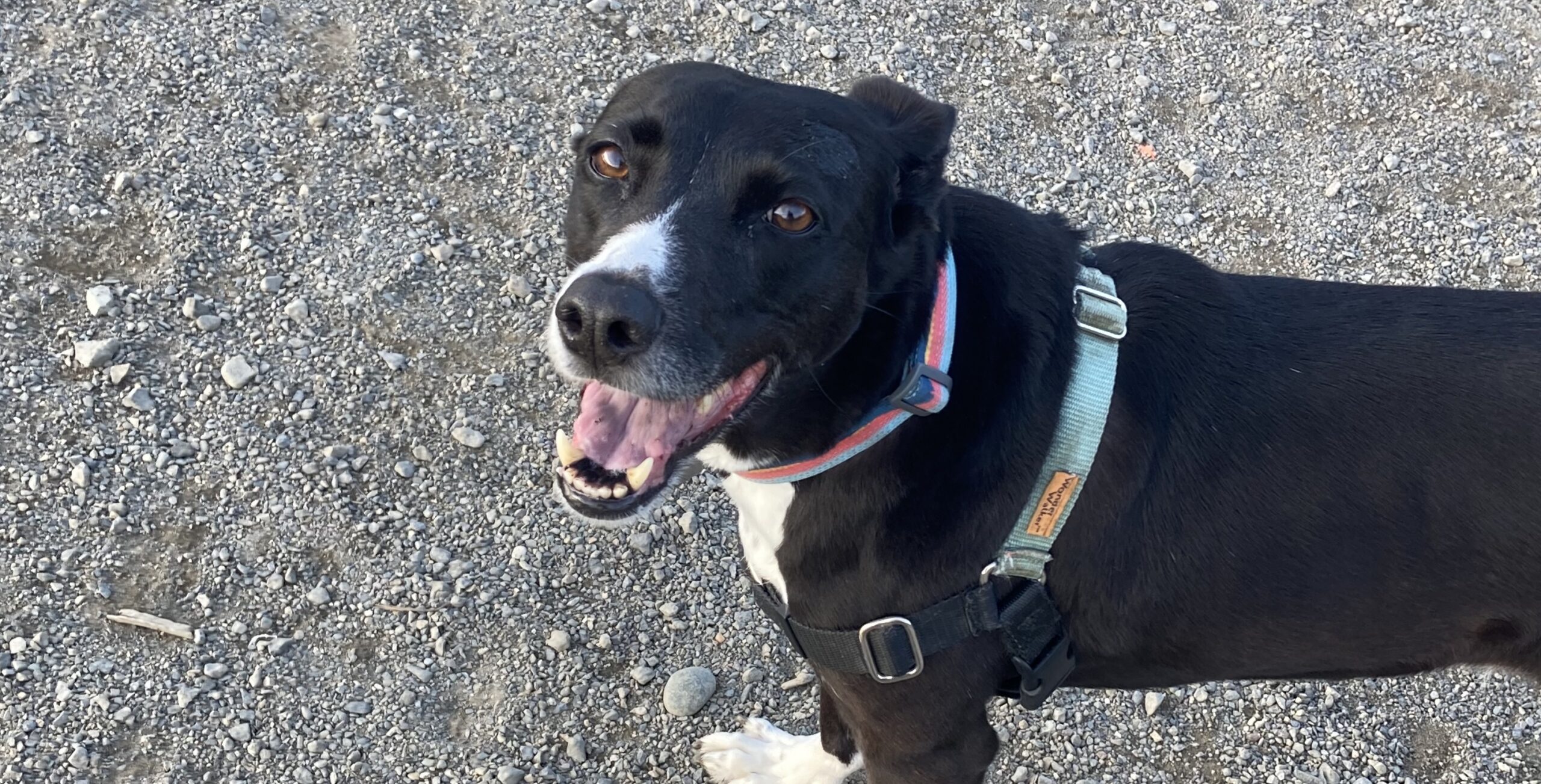 Hi there! I'm Charlie, a shy border-collie whippet mix originally from Elko, Nevada. I love donuts, snout rubs, bunny-chasing — and Zoom Room! I lived on the street for awhile when I was a puppy and I wasn't treated very well, so by the time I got adopted in Seattle in 2013 I was scared of just about everything. I was so nervous when I came to Zoom Room for my evaluation that Cheryl wasn't sure it was going to work out! But we decided to give it a try and now four years later I've made it all the way to Agility 4, I have so much more confidence, and Zoom Room is my happy place (except for those pesky weaves!). I'm so grateful to Cheryl and the rest of the team for bringing me out of my shell.
Charlie's owner, Sara, had this to say:
If you'd like to meet Charlie — just ask for her to shake your hand!