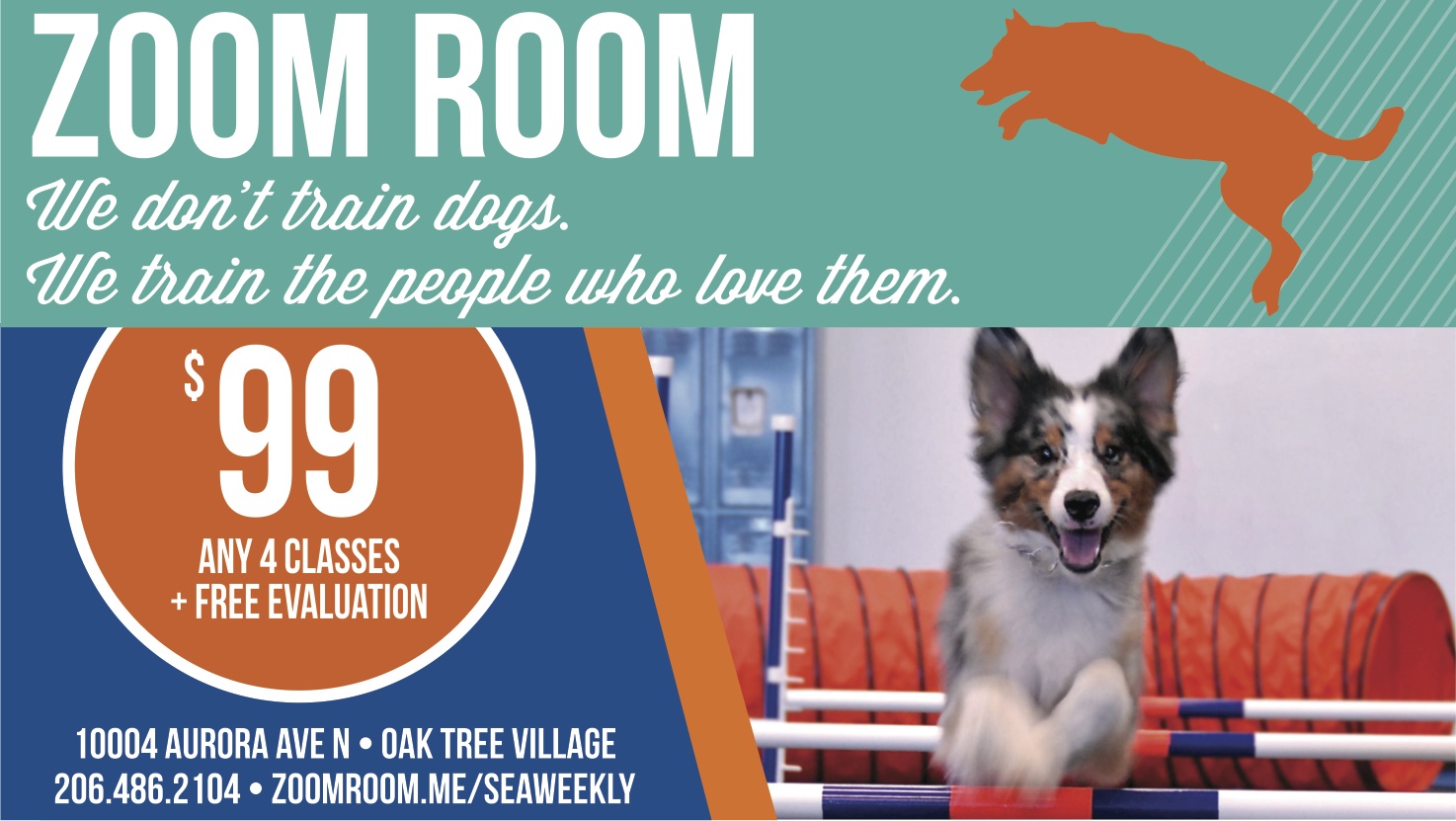 There's a special offer just for
Seattle Weekly Readers!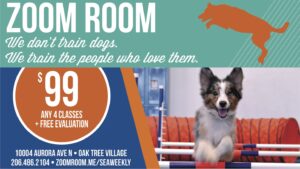 Welcome to the Zoom Room!

At the Zoom Room you will find a variety of exciting activities for both you and your pup! With this special offer only for readers of Seattle Weekly, you can choose from obedience, agility or tricks, and you can bet you will have a great time while learning new things in our cool, dry, state-of-the-art gym.  You can even plan your dog's birthday party or sign up for a puppy shower to welcome your new dog!  We also carry a variety of hip training gear and unique toys & puzzles, not to mention our all-natural treats made right here in the USA!!
Sign up for an evaluation and see where you can start your Zoom Room experience!
Conveniently located at Oak Tree Villiage with plenty of FREE PARKING
10004 Aurora Ave North, Suite 12
Seattle, WA  98133
206.486.2104