South Bay Dogs Rejoice! Zoom Room Redondo Beach is Here!
Grab the leash, get the dog, and head over to Zoom Room Redondo Beach on Saturday, September 14th, to celebrate the social aspect of dog ownership in the South Bay!
Zoom Room Redondo Beach is conveniently located on Manhattan Beach Blvd. between Redondo Beach Blvd. and Inglewood Ave., next door to the 99Cent Store.  There's plenty of parking both in front of and behind the shopping center.  You can access Zoom Room from either side.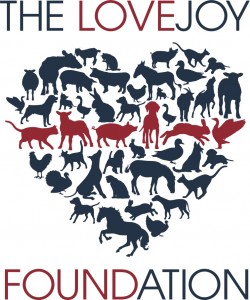 The day's events will include $5 Intro to Agility classes throughout the day, followed by a fabulous free party starting at 4PM.  Come and enjoy our free doggy donuts, food catered by Chicken Maison, photo booth, dog tricks contest, and raffle with some wonderful prizes.  Special guests: A List Animals, renowned animal trainers in the film and television industry, will be on hand to demonstrate how their dogs work on camera.  We'll even fire up our Doggy Disco® light show!  This is truly one of those cases where "the more, the merrier" applies because for everyone who registers and attends our event, we'll make a $10 donation to The Lovejoy Foundation: an animal rescue foundation formed to make a difference in the lives of the many homeless animals who are abandoned, neglected, and abused.
The fundraising doesn't stop at the door!  In addition to the RSVP donations, 100% of all proceeds from our raffle will benefit The Lovejoy Foundation.
Pet Adoptions
The Lovejoy Foundation will be hosting an adoption event from 10AM – 6PM in our giant back patio at the Grand Opening and the next day, Sunday, September 15th.
$5 Intro to Agility Classes
Every dog, young and old, can enjoy agility training.  Space is extremely limited and these classes fill up fast, so reserve your spot now!  Don't miss out: sign up today!  Classes are held at various times throughout the day.
GRAND OPENING CELEBRATION PARTY 4PM – 8PM
Delicious Food from Chicken Maison. Voted Best Mediterranean Food in the South Bay 4 years in a row! Chicken Maison will be offering healthy, fresh, and delicious items from their outstanding menu.
Dog Tricks Contest. Does your dog know a great trick and love to be in the spotlight?  If the answer is yes, you'll want to sign up for our "for fun" dog tricks contest during the party!  We welcome tricks of all levels, whether it's extremely technical or just for laughs.  And the grand prize is awesome!
Tips from the Pros! Professional trainers from A-List Animals, a famous Hollywood animal training company, will be at Zoom Room to share some secrets of the trade.  They will tell stories from the set, discuss how they train some of the most common tricks you see on television, and answer your burning questions!  They are even going to bring some "famous" dogs to demonstrate how they work.  This is a very unique opportunity to get behind-the-scenes insight into some movie magic – with dogs.  Don't miss it!  And don't worry, they're not allowed to enter the Tricks Contest…
Photo Booth Professional Photographer, Onnie Hull, will be on hand to take portraits of you & your dogs.  She's also going to set up a photo booth for some serious fun!
Raffle. We will have several wonderful raffle prizes including free classes, free private gym rentals, trainer-approved dog gear, and some really amazing prizes donated by South Bay businesses such as Abigaile Restaurant, Art of Pilates, RF Training, and many more. Check back for updates!  $5 for 3 tickets, $10 for 8 tickets, and $20 for 15 tickets. You don't even need to be present to win as we'll have all of the winning ticket numbers posted on our Facebook page the next day.
Our party is open to all dog owners and dog lovers, completely free of charge.  We do ask that you RSVP in advance because for every person who registers and attends, Zoom Room will donate $10 to The Lovejoy Foundation.
We look forward to meeting you and your dog(s) at Zoom Room Redondo Beach!