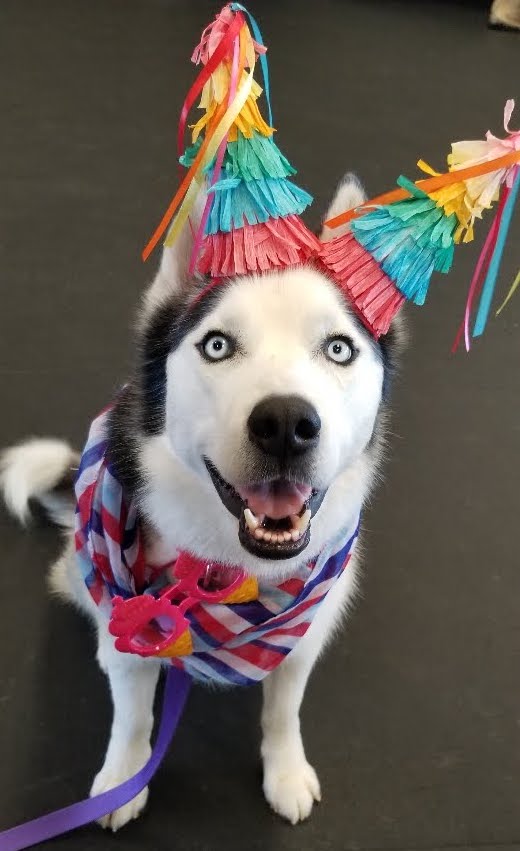 Meet Jenga! Jenga has been zooming with us for over 8 months. He loves to go places he can safely do his zoomies. He was rescued from a shelter, where he had been a few times. His devil picture (halloween time) was what sold his pawrents on adopting him.
Favorite Treat: definitely definitely cheese and peanut butter
Favorite Place: Zoom Room, Daycare, Beach
Favorite activity at the Zoom Room: Obedience 1-3, Agility 1, Tricks, Come When Called Workshop, Therapy Dog Workshop & Private Trainings
Jenga's owner, Vanessa & Josh, had this to say:
Anytime he gets the zoomies, it gives us a giggle. Watching him be a ladies man with his plethora of girlfriends (no discrimination on dogs or humans), he gets quite a lot of attention. Bringing him to work & watching the beautiful & instinctual way he comforts the clients, working towards his goal of becoming a Therapy Dog.