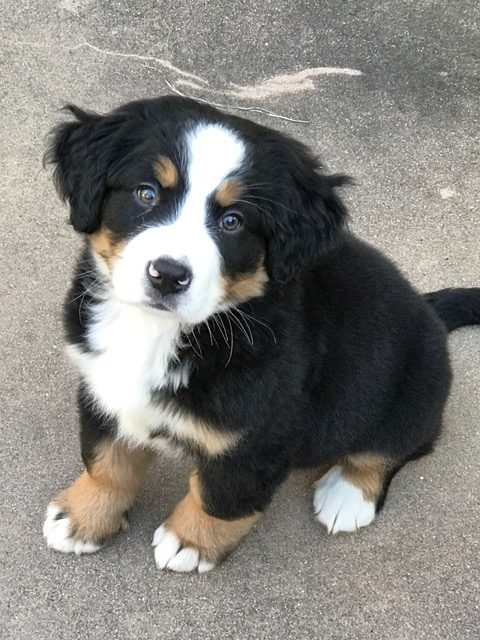 We love when Sasha and Sally come to class! We have watched Sasha grow from a little fluff ball in Puppy classes to the full size sweet, happy girl she is today! Sasha's sweet little kisses brightens our day!
Favorite Toy: Squeaky snake tug from Flyball!!
Favorite Treat: Whatever Trainer Kevin has!
Favorite Places to go: to the dog park to play with friends!
Favorite activity at the Zoom Room: Obedience classes and Flyball workshops!
Sasha's owner, Sally, had this to say:
Sasha is our family's second Bernese Mountain Dog. Her mom weighed 100 lbs and she was the biggest girl in the litter. We thought we were getting a big girl but she only weighs 54 lbs. Everyone things we're lucky we got such a small Bernese, but this one has a lot of energy!!