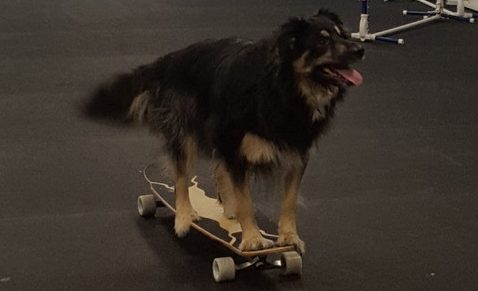 Keilani has been coming to the Zoom Room since she was 8 weeks old in Puppy Preschool in September 2014. She is from Anaheim. She has attending Puppy preschool, Puppy Obedience, Puppy Agility, Obedience 1, Obedience 2, Scent workshop and now Private Lessons with Blane to work on her Tricks titles!
Favorite Treat: Bully sticks, Bare Bites, and anything in trainer Blane's pouch!
Favorite Places to go: Road trips to go anywhere and the Zoom Room!!
Favorite activity at the Zoom Room: Teeter and Skateboarding with Blane
Keilani's owner, Mark and Christine, had this to say:
As a puppy, Keilani would eat every Dandelion pull she saw in the park!!