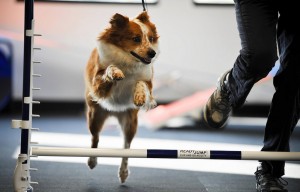 This 30-minute session allows you to get familiar with the Zoom Room without your dog! We will orient you to our facility and policies, get all of the details in order, and we will cover some basics such as loading a clicker. Orientation is a requirement prior to taking any of our training classes or workshops.
Learn more about Puppy Classes, Obedience, Agility, Tricks, Therapy Dog, Scent, Herding, and more!
Can't make the Orientation times?  Call us at 714.794.WOOF and let us help you get started.