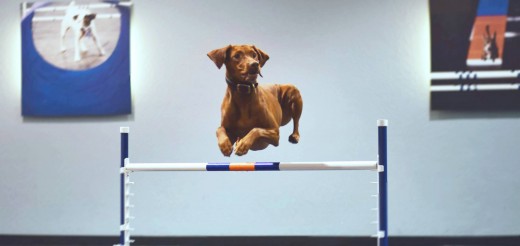 Ready for a Change?
Babies need changing. And sometimes so do dogs. We're not talking pee pads (although we do carry those in stock!), but rather changes in behavior. Learning a new trick. Mastering the agility course. Learning how to use his sniffer to find cool stuff. And if basic manners are lacking in any way, we've got obedience covered, too.
NEW CLIENTS!
Mention Whiskey, the baby-diaper-helper, and take 25% off your first training purchase.
RETURNING FRIENDS!
Mention Whiskey when you're next in the store, pick out any toy, and we'll discount it by a third.
With FIVE STARS ON YELP, we're the #1 dog gym in Campbell, and we're dedicated to everything awesome for dogs and their owners. You can't drop off your dog. We want you both to come, stay, learn, play.
Our goal is to fill the world with happy, tired dogs enjoying an exceptional quality of life as loving companions. And to provide Campbell with a positive, social atmosphere to meet like-minded dog lovers.
"I would give six stars. This is the newest most clever idea for dogs and their people." – Yelp.com
In our indoor facility we offer dog training classes to develop communication and deepen your enjoyment of your dog. Choose from Agility, Obedience, Puppy classes, or an assortment of enrichment classes like Urban Herding, Tricks, Scent, Pup-lates® and more. We have small group classes as well as private one-on-one training, and we're open evenings and weekends to accommodate your busy schedule. We use only positive dog training methods in all of our classes. Evaluations are available to help you find the best course of training for your dog.
We're also the perfect place to host a dog party, and you can use our gym as your own private playground whatever the weather.
And it's hard to resist our pro shop – full of the very best dog gear, all-natural treats, irresistible toys, and everything else a dog could desire.
Hours:
Mon – Tues: 12:00 pm – 8:00 pm
Wed – Thurs 12:00 pm – 9:00 pm
Fri: 12:00 pm – 8:00 pm
Sat: 9:00 am – 6:00 pm
Sun: 9:00 am – 5:00 pm
1614 West Campbell Ave.
Campbell, CA 95008
TEL: (408) 341-9837
FAX: (408) 872-4746