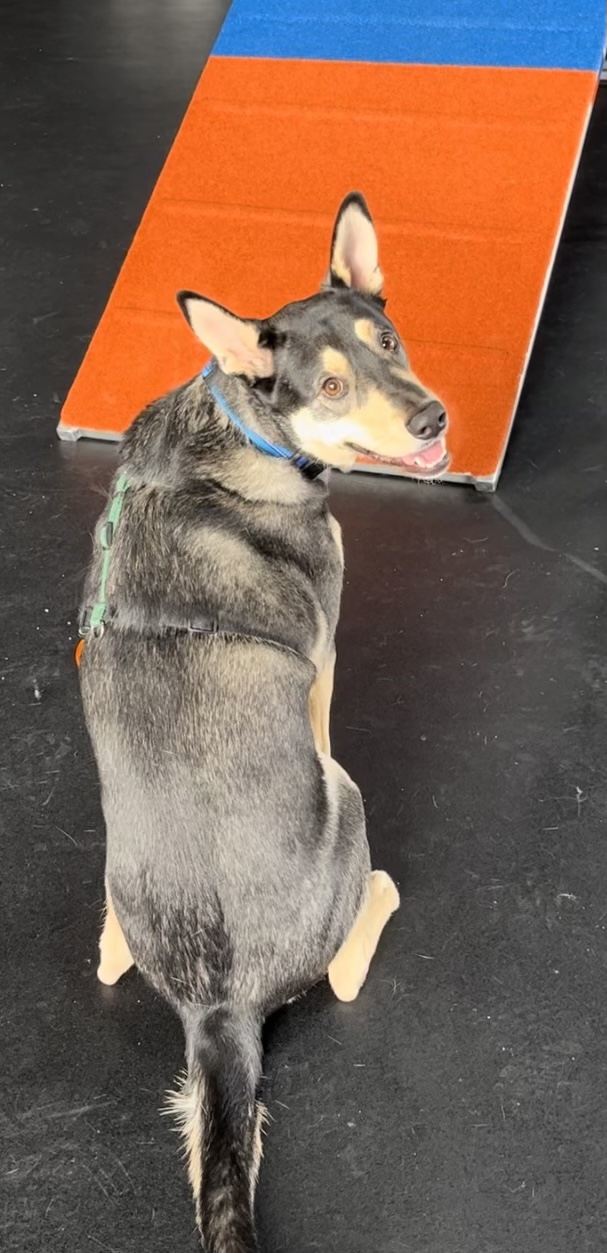 Pepper was rescued from an auction in Missouri along with her 8 siblings. Local rescue, Almost Home, brought them to this area, where Erin and her family offered to foster Pepper. They fell in love (of course) and Pepper remained with them! She was recently reunited with one of her sisters, also still in this area, and also named Pepper!!
Favorite Toy: Kong Wubba
Favorite Treat: Crunchy-Os Salmon
Favorite Place to Go: Zoom Room!
Favorite activity at the Zoom Room: showing off her skills with Touch!
Pepper's owner, Erin, had this to say:
She has an older brother at home that she hates to go into the yard without. She loves her humans, but is also very friendly to other dogs she meets. She was very shy and nervous at the beginning, but her confidence has grown since starting to visit Zoom Room, and running her home agility courses.