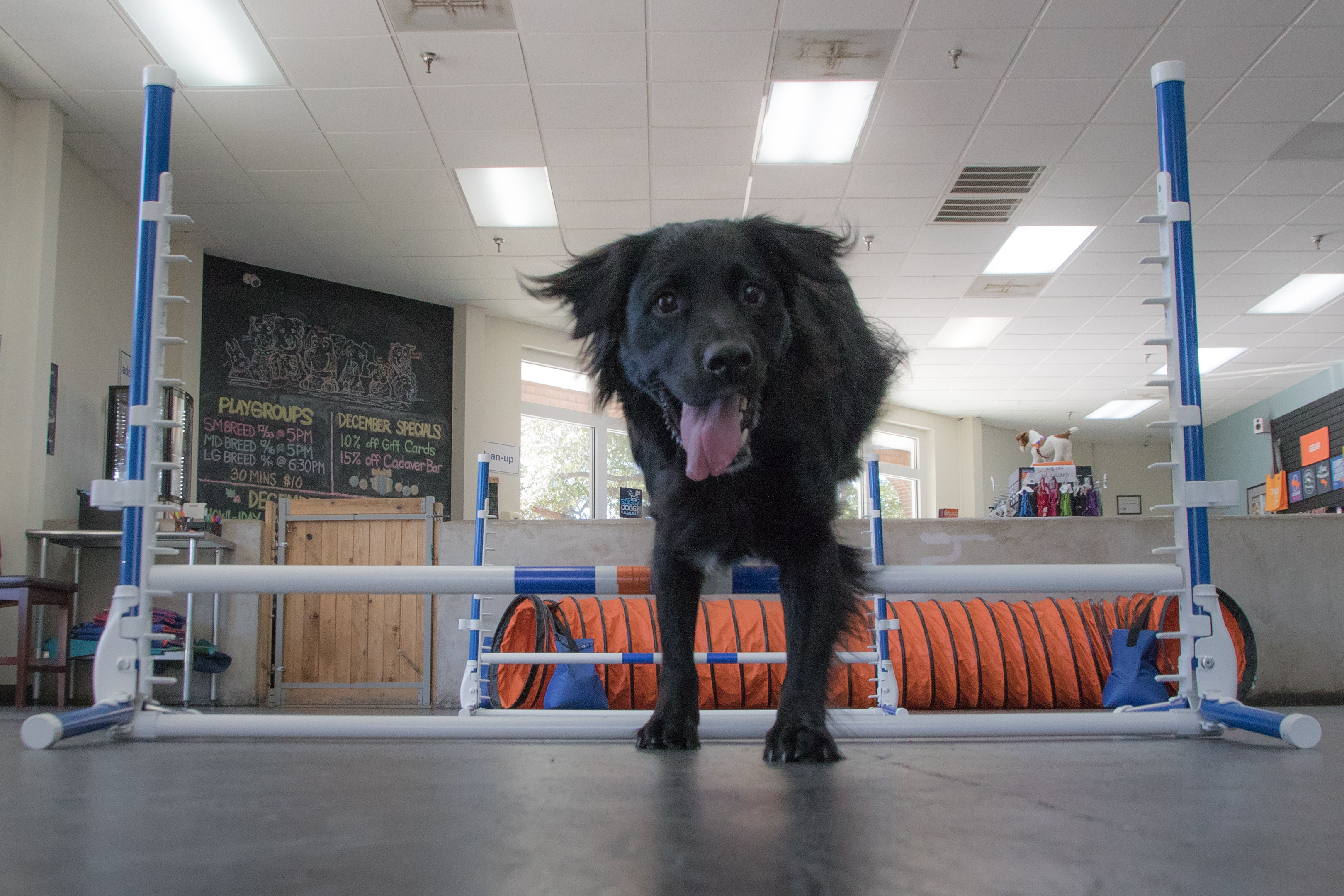 Meet Boo, our Dog of the Month for May! Boo and her mom, Rita, have completed all three levels of Obedience at Zoom Room, and are currently in Agility 4. Boo is always excited when she comes in for class, and loves to greet her friends – dog and human alike.
Congratulations Boo!
Favorite Toy: tug rope, squeaky tennis ball
Favorite Treat: beef liver, peanut butter, raw beef marrow bones, and anything duck!
Favorite Activities: hiking, swimming, agility at Zoom Room, going on therapy dog visits
Favorite activity at the Zoom Room: agility – especially the a-frame and tunnel
Boo's owner, Rita, had this to say:
Boo was found under a trailer with her mom and six littermates at only 5 weeks old – we met her a few days after she was rescued, and got to take her home at 9 weeks old! The families who adopted the puppies all decided on October 15th as their birthday, so she is about 2 and a half years old. Our best guess is she is a Border Collie and Golden Retriever mix.

Boo is a VERY active dog, who would spend all day outdoors if she could – she loves being with her family on hiking adventures. Boo is a very smart girl who needs a job, which is why we trained her to be a therapy dog with Divine Canines. After she goes on a therapy visit is one of the only times she will actually take a long nap. She's a friend to everyone she meets, and loves to give kisses. Boo also loves to perform tricks, and even has her TKA (Advanced Trick Dog) title.