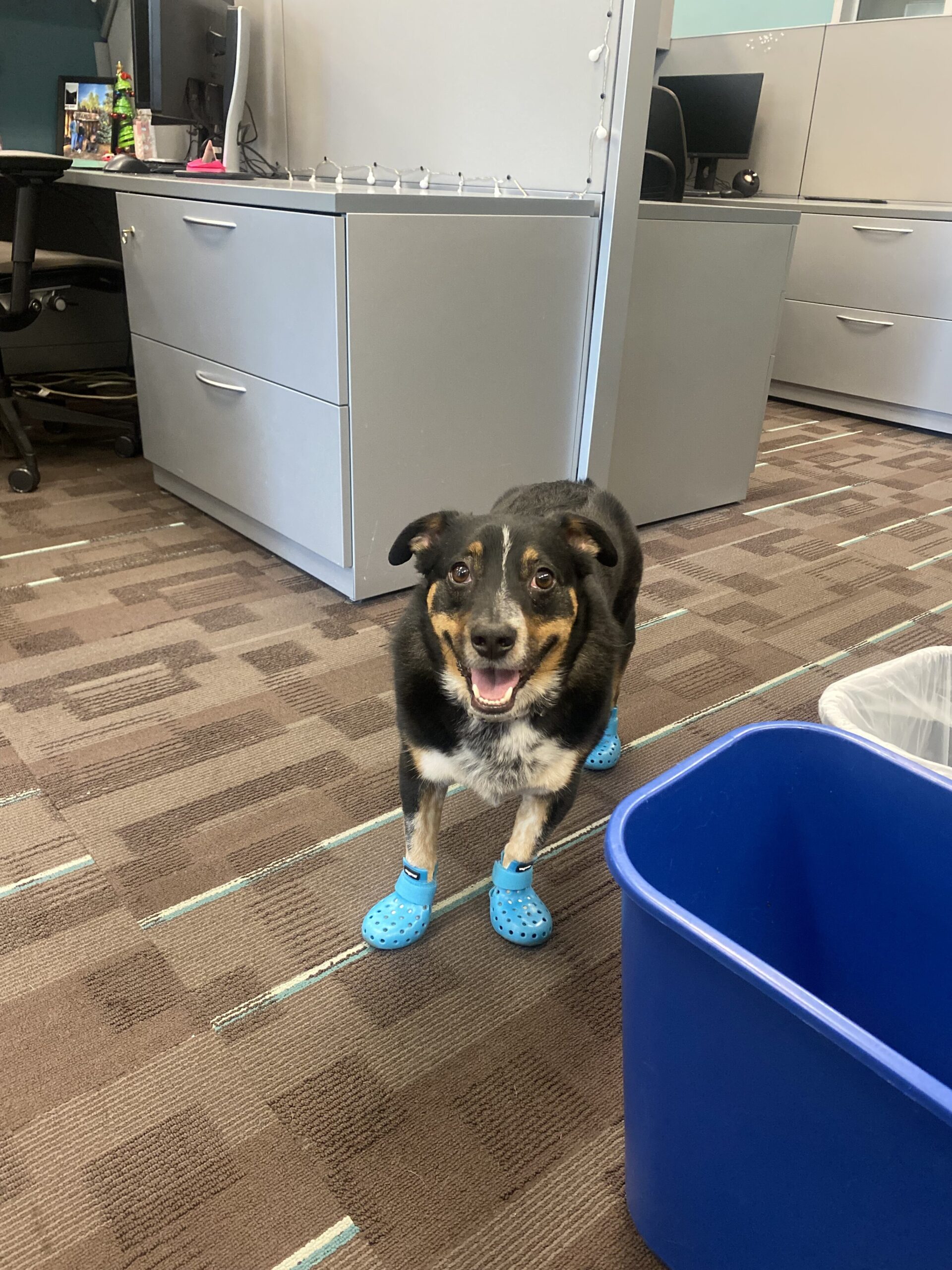 Charley is such a sweet boy. We love seeing him in any class agility and obedience. He has grown so quickly and we are so proud of him. Watching him in agility we can tell he loves going through the course. Both Charley and mom work so hard at whatever we throw at them and they do amazing. We are so happy to have them.
Favorite Toy: Kong squeaky ball!
Favorite Treat: Baby bell cheese and the Real Meat turkey recipe training treats!
Favorite Place: Charley's favorite place to visit is the San Diego dog beach! He loves running around in the sand, swimming in the ocean and kayaking by the seals! We've even taken a few dog surfing lessons. 😉
Favorite activity at the Zoom Room: His favorite activity is the FitPAWS! He loves balancing on them.He also loves "Dog Walk/Walk It"! Whenever we have free gym time, that's always the thing he runs to.
Charley's owner, Doris, had this to say:
Words cannot describe how much I love Charley. He is truly the greatest thing that has ever happened to me. In 2017, I was graduating with my bachelor's degree and turning 21 (on the exact same day). My parents asked if I wanted a new car or vacation to Europe, but I insisted they take me to the shelter so we could bring a new life into our home. I read Charley's story on the shelter site about he and a group of other abandoned puppies were relying on each other to survive. Upon meeting him, I knew the little guy was my soulmate. He has been with me for so many of my achievements (and countless heartbreaks). He was an itty-bitty pocket baby at just 3 months and thanks to my university holding the ceremony outside, he was able to attend my first college graduation. He and I worked countless hours in the neuroscience research lab and he attended nearly all of my graduate courses, earning himself an honorary masters degree. I am hopeful he and I will walk side by side at the end of my doctoral degree. There is nothing that motivates me more than providing him with the best life he deserves. Thank you, Colin, and everyone else at the Zoom Room for providing countless opportunities for he and I to bond.