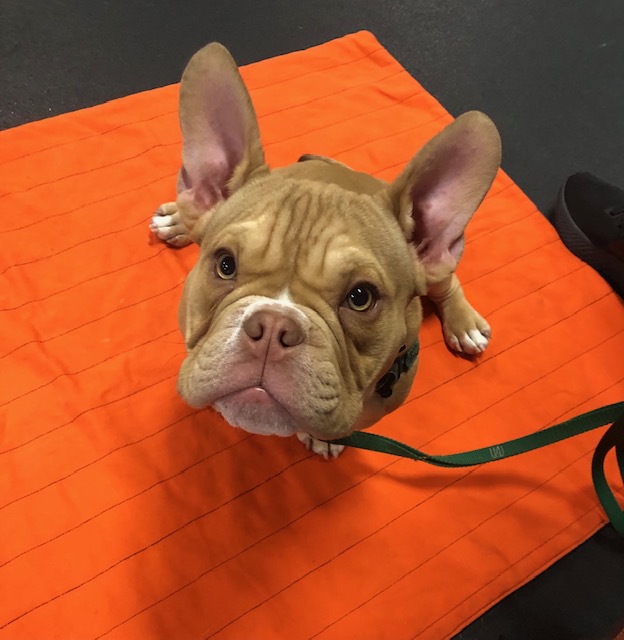 Butterball – AKA Mr. April, as his family and their coworkers have been calling him since they found out he was our Dog of the Month- is a small but well-built bundle of personality. This little boy is loving, protective, funny, and a quick learner! He has been with us since he was in Puppy Preschool – but is now in Puppy Plus and Agility 1. He does an amazing job in all of his classes (you can tell just how much effort his family puts into his training!) It's obvious just how loved this little boy is! This family brings with them so many smiles as they come through our door, especially when we get to see what new sweater he's wearing that day.
Favorite Toy: 3 Peas in a Pod (purchased from Zoom Room!)
Favorite Treat: Bananas & Peanut Butter 
Favorite Person: He's a 'Momma's Boy' with all his heart – he loves his Momma!
Favorite activity at the Zoom Room: Butterball actually just loves going to Zoom Room, period! He gets super excited the moment we get out of the car and he sees where he's at!
Butterball's owner, Dawn, had this to say:
Butterball is his Dad's favorite cuddle buddy…He enjoys cuddling first thing in the morning. We have allowed it to make us late to work just about every day because of how cute he is. 
He even has his own instagram page. @big.ears.r.sexy #Big.Ears.R.Sexy