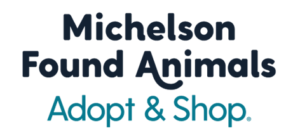 The Zoom Room is utterly delighted that you have opened your heart and home to rescue your new best friend.
We'd love to help you with the training – training recently rescued dogs is one of our specialties and a true commitment of ours.
And we'd also like to help Adopt and Shop, which works so tirelessly to help dogs in our community, and we want to do our part.
So here's the fine print…
Come visit us at one of our three SoCal Zoom Room locations (see below for addresses) and bring your paperwork showing that your adopted your pup within the past six months. (The sooner you come in the better… in terms of training!) Let us know that your adoption was referred by Adopt and Shop.
We will then donate 20% of all that you spend on training in your first 90 days at the Zoom Room back to Adopt and Shop. [Training costs include group classes, workshops, private training, playgroups, and evaluations.]
It's that simple. And again, thank you.
ZOOM ROOM CULVER CITY
We're just off the Jefferson exit of the 405, at 11836 Teale Street. You can reach us by phone at (310) 636-4606.
ZOOM ROOM REDONDO BEACH
Please visit us at 2729 Manhattan Beach Blvd., on the corner of Manhattan Beach Blvd and Inglewood. Any questions? Give us a call at (310) 570-2853.
ZOOM ROOM SHERMAN OAKS
Find us at 13618 Ventura Blvd., just East of Woodman. You can give us a call at (818) 986-1932.