East Bay Dogs Rejoice!  Zoom Room Walnut Creek is Here!
Grab the leash, get the dog, and head over to Zoom Room Walnut Creek on Saturday, August 3, to celebrate the social aspect of dog ownership in the East Bay!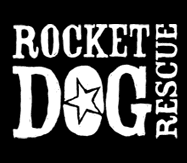 Zoom Room Walnut Creek is conveniently located on Treat Blvd. between Oak and Jones in the ground floor of the Avalon Walnut Creek apartment complex.  Our address is 7001 Sunne Ln., but our storefront is on Treat Blvd. Parking is available in front of our store on Treat Blvd. or in the parking garage attached to the back of our store!
The day's events will include $5 Intro to Agility classes throughout the day followed by a fabulous free party starting at 4pm.  Come and enjoy our complimentary ice cream sundae bar, refreshments, homemade doggy donuts, a photo booth big enough for 10 people (or dogs!), a dog tricks contest and a raffle with wonderful prizes.  We'll even fire up our Doggy Disco® light show!  This is truly one of those cases where "the more, the merrier" applies, because for everyone who registers and attends our event, we'll make a $10 donation to Rocket Dog Rescue: saving dogs from death at over-crowded shelters and finding them loving, happy homes!
And the fundraising doesn't stop at the door!  In addition to the RSVP donations, 100% of all proceeds from our raffle will benefit Muttville Senior Dog Rescue!
$5 Intro to Agility Classes
Every dog young and old can enjoy agility training! Space is extremely limited and these classes fill up fast, so reserve your spot now! Due to the anticipated huge demand, we are going to extend our $5 Intro to Agility classes to Sunday, Aug. 4th! Don't miss out…sign up today!  Classes are held at various times throughout both Saturday and Sunday.
GRAND OPENING CELEBRATION PARTY 4-7pm
Photo Booth
PixCBooth will supply the human props, we'll supply the doggy toys, and you'll go home with a fun instant print of your dog and you! This booth is HUGE and can fit up to 10 people (or dogs!).
Ice Cream Sundae Bar
August in the East Bay is HOT!  Cool off with our fabulous catered sundae bar, complete with choice of flavors and all the usual toppings!  We'll have homemade Zoom Room doggy donuts for the pups!
Dog Tricks Contest
Does your dog know a great trick and love to be in the spotlight? If the answer is yes, you'll want to sign up for our "for fun" dog tricks contest during the party! We welcome tricks of all levels, whether it's extremely technical or just for laughs.  And the grand prize will be awe-some!
Raffle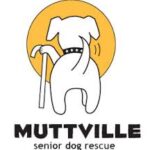 We will have several wonderful raffle prizes including free classes, free private gym rentals, trainer-approved dog gear, premium dog food and lots of other exciting prizes from local businesses. $5 for 3 tickets, $10 for 8 tickets and $20 for 15 tickets.  You don't even need to be present to win as we'll have all the winning ticket numbers posted on our Facebook page the next day.  And remember, all proceeds go to Muttville Senior Dog Rescue.  Muttville is changing the way the world thinks about and treats older dogs and strives to create better lives for them through rescue, foster, adoption and hospice.
Our party is open to all dog owners and dog lovers, completely free of charge.  We do ask that you RSVP in advance.  And don't forget, for every person who registers and attends, Zoom Room will donate $10 to Rocket Dog Rescue.
We look forward to meeting you and your dog at Zoom Room Walnut Creek!