New Dog Training Classes
Zoom Room Hollywood is now offering three new additions to the agility and obedience curriculum: Senior Stretch & Agility, Come When Called, and Leash Walking. We hope that you and your dog will enjoy these new group class opportunities for practical dog training.
Senior Stretch & Agility classes begin this Wednesday. These are single class sessions – no need for a six-week commitment. You can come to as many sessions as you and your dog would like.
Come When Called and Leash Walking classes begin in July, and we are already taking enrollments. Each of these is a three-week seminar.
Details about the three new classes are as follows:
Senior Stretch & Agility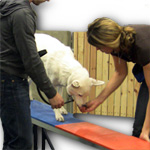 Old dogs can learn new tricks! Our uniquely-designed senior dog agility class is perfect for keeping your older dog active. With a balanced combination of agility and Pup-lates®, the emphasis is on gentle movements and confidence building.
Your dog will learn basic agility with modified equipment while strengthening the joints and improving balance and mobility. We also teach you some fun activities you can do at home to keep your senior dog engaged and mentally active.
Age Requirements: Ages 7 and up.
Prerequisites: Please talk with your veterinarian to make sure your dog is healthy enough to participate. All dogs must be able to be controlled on a leash.
Duration: Ongoing
Come When Called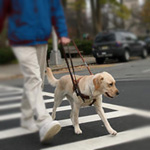 Description: Does your dog come when called? If not, this is the class for you. We'll work on establishing a rock solid recall, getting your dog to turn on a dime when he hears his name. We'll also cover obedience commands at a distance. This obedience class is essential for the safety and well-being of your dog.
Prerequisites: Basic on-leash control of your dog.
Duration: Three weeks
Leash Walking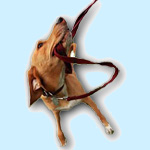 Description: Taking your dog for a walk should be a joy, not a hassle. Do you walk your dog, or does your dog walk you? If you've got a pup who pulls, balks, lunges, leaps, squirms, and every verb other than walk when on leash, this class is for you. We'll work on heeling, leash control and response to distractions.
Age requirements: Six months and up.
Duration: Three weeks
TO VIEW THE SCHEDULE OF CLASSES AND ENROLL ONLINE:
Please click on LOCATIONS in the menu to select your nearest Zoom Room.